You've successfully copied this link.
John McGrath's reasons to be cheerful
By Juwai, 24 May 2013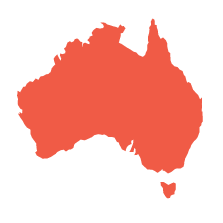 Australian residential real estate sales are on the rise, and John McGrath believes they'll stay that way for at least another 12 months.
Australian real estate executive John McGrath feels real estate sales in the country will continue to improve. A number of factors equates to the rising sales, and he names just a few:
​Two properties that sold recently in Sydney's Point Piper -- one for A$53 million and another for $33 million -- were both to Chinese buyers.
"In China, Hong Kong and Singapore they see Australia as a good place to invest," McGrath notes.
Most inquiries come from the internet, and some international buyers travel to check out the market in person while others buy after seeing only the floor plans or sending a friend to view multi-million apartments.
The significant investor visa introduced last November, which has already attracted over 170 applications with a potential of $850 million in investment -- is driving the high-end market as well.
Read more on The Australian.
Liked this article? Sign up for free to get Juwai Juwai Asia Market updates!