You've successfully copied this link.
Seeking college edge, Chinese pupils arrive in New York earlier
By Juwai, 16 May 2013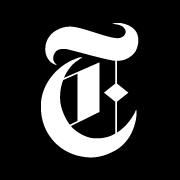 New York City private schools are seeing an increase in the number of Chinese teenagers from wealthy families enrolling in their schools.
According to the Department of Homeland Security, in 2012, New York saw 638 Chinese students attend high schools in the city, compared to the mere 114 enrolled just five years earlier.
Such prep schools with boarding -- at studio apartments in a residential tower on Wall Street and with marbled bathrooms and around-the-clock houseparents -- can cost US$68,000 a year.
Chinese students and their parents see the schools as a way to gain a more well-rounded education as well as an advantage on the thousands of students in China who apply to American colleges every year.
Read more on NYTimes.com.
Liked this article? Sign up for free to get Juwai Juwai Asia Market updates!