You've successfully copied this link.
Property of the Week: Cotswold Tudor Mansion at San Francisco Bay
By Juwai, 19 December 2013

Tucked away within the verdant rolling hills of the San Francisco Bay Peninsula lies the hidden residential gem of Cotswold Tudor Mansion. Set in the affluent vicinity of Hillsborough, Cotswold Tudor Mansion is the epitome of majestic elegance, exuding a grandeur reminiscent of the glamourous Regency era.
Encompassing 6 acres of land that includes a beautiful pebble driveway with a large majestic fountain, Cotsworld Tudor Mansion ensures private, quality living, nonpareil.
Built in 1931 by renowned architect, David Adler, today this magnificent mansion remains a true architectural masterpiece from every nook and cranny – right from its beautiful wrought iron door to its antique Parquet de Versailles floors and antique 17th-Century panelling.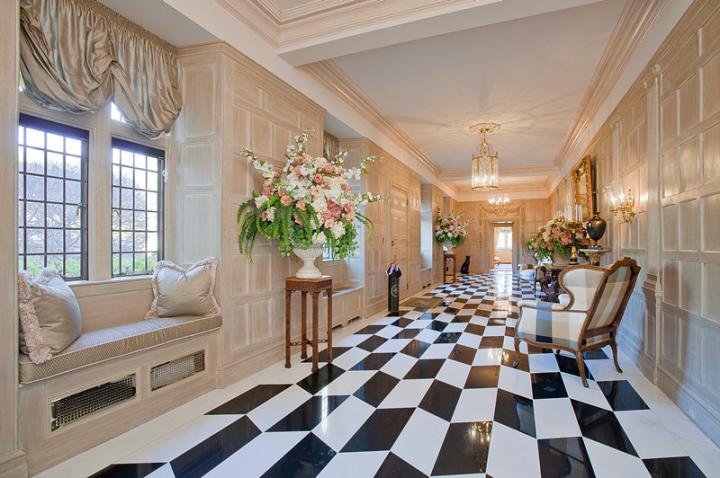 Here, every room is a work of art.
Featuring a VIP suite and two master suites, this majestic abode also offers a 15-ft grand music room, loggia, grand terrace, formal dining room, separate guest suites, pool house, modern kitchen, 11 bathrooms, elevator and multi-car garage.
Additionally, the entire estate is also configured with cutting-edge lighting, sound and security systems for enhanced and seamless convenience.
To cater to everyone's entertainment and pleasure, there is also an antique oak-panelled library, a T-shaped billiard hall, an advanced screening room, a wine vault, a cosy bar, and a gym.
Nature lovers would also be enamoured by its large rose garden, lush sculptured gardens, waterfalls and rambling walking trails. And as night falls, the mansion transforms into an ethereal vision of sparkling lights, comparable to the stunning views of the San Francisco night lights that greets you when you look out the windows.
This dream mansion is up for grabs at a cool tune of $29,000,000.
View this property on Juwai.com or on Coldwell Banker.
Liked this article? Sign up for free to get Juwai Juwai Asia Market updates!