You've successfully copied this link.
Property of the Week: Azure paradise at Mykonos, Greece
By Juwai, 03 January 2014

Set in the glamour island of Mykonos – also known as 'The Island of the Winds' – this whitewashed haven at the heart of the Cyclades promises a fascinating life where exciting parties and endless sea activities abound.
Named after the grandson of Apollo, the Sun God, the sun shines upon this jewel on the Aegean Sea for up to 300 days a year, which makes it perfect for sun devotees.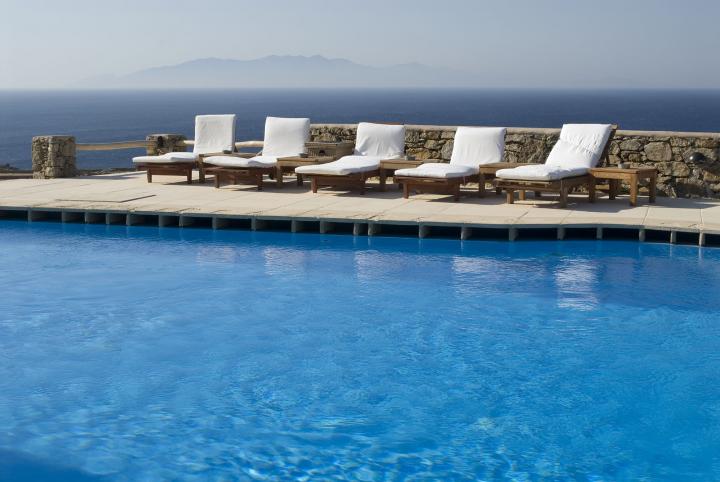 The villa estate is comprised of two simple yet elegant villas, which features its own swimming pool, as well as two separate guest houses – all tastefully enclosed by sculptural rock formations and landscaped gardens on a land size of 9.700m².
A total of 12 bedrooms make it possible to host 26 guests simultaneously, including 14 staff in 7 bedrooms.
Additionally, there are also 4 living rooms, 3 dining rooms, beautifully-equipped kitchens as well as separate cooking buildings that also offer two wood ovens.
An open stone-built amphitheatre, a barbecue area, several outdoor lounges along with the astounding views of the cerulean sea as a backdrop also make this villa perfect for hosting parties and events.
Soak up the sun at this island paradise villa for $7,561,911 (€5,500,000).
View this property on Juwai.com or Metro One Real Estate.

Liked this article? Sign up for free to get Juwai Juwai Asia Market updates!