You've successfully copied this link.
Top News This Week: 2014 global property outlook, and more Chinese luxury buyers to shop abroad...
By Juwai, 03 January 2014

2014 global property outlook at a glance
It seems the key word for real estate markets all over the world in 2014 is "residency", reports The Telegraph.
From the Golden Visa schemes of Spain and Portugal, to the Global Residence Programme of Malta and the St Kitt's citizenship programme, which has spawned similar schemes in the Carribean, namely Antigua and Grenada, everyone is hoping to lure investors with deep pockets. While Barbados hasn't offered any such schemes (yet), they have made it easier for investors to remain longer in the country without renewing their visas.
In Spain, Bill Gates seems to believe there's a glimmer of hope with his recent investment in the Spanish construction industry FCC. Also, an expected uptrend in Ibiza's property market indicates that Spain may finally be on the road to recovery.
As for UK, the market is still hot. Howard Elston, director of Aylesford International, notes that foreign buyer domination in London will continue, while Rachel Thompson of The Buying Solution says Chinese buyers will remain unfazed by the new tax on profits imposed on overseas investors in UK property.
Elsewhere in the world, the latest Knight Frank report indicates Dubai's real estate market to be the new top performer in 2014, given rapid price growth in 2013. As for Italy, which saw a 20% fall in its luxury real estate market, Paul Belcher of Ultissimo is favouring Tuscany as the next hotspot for Italian bargains.
In the Philippines, housing price increase exceeded 10%, while down under, Chinese buyer interest will continue to dominate, given Chinese middle- and upper-class buyers' attraction to education opportunities and lifestyle offered by Australia.
Countries that saw a decrease in prices lately include Canada, Brazil and South Africa.
Expect more Chinese luxury buyers abroad in 2014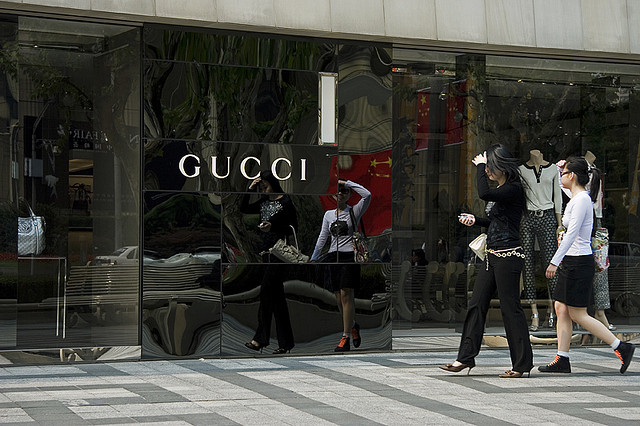 Gone are the days when the Chinese blindly followed obvious trends, ostentatiously decking themselves from head to toe with prominently displayed luxury logos.
Today, discreet individualism reigns supreme, and Chinese luxury buyers are leaning more toward less conspicuous products, preferring niche and one-of-a-kind products – contributing to the increase in Chinese buyers going overseas to shop for luxury goods that are unavailable in China, as reported by the fifth annual Ruder Finn and IPSOS joint China Luxury Forecast.
According to the report, the main factors in Chinese buyers' minds when shopping for luxury abroad are authenticity, price, quality of service and uniqueness, which rose to 49% in 2013 from 41% in 2012.
These trends also shed some insight on the mindsets of Chinese property buyers, who have also grown increasingly sophisticated. Some are even looking to purchase in newer, lesser-known (at times, even remote) destinations, such as New Zealand, Italy, Thailand, France and Portugal – well away from the usual favourites in terms of country choices and gateway cities.
Juwai.com co-CEO, Andrew Taylor, once quipped, "The ultimate souvenir for a Chinese tourist is a property."
So you may benefit from understanding this emerging Chinese buyer taste for novelty and originality, as well as the driving forces behind their decision making!
Liked this article? Sign up for free to get Juwai Juwai Asia Market updates!