You've successfully copied this link.
Chinese outward investment soars: how to profit
By Juwai, 26 February 2014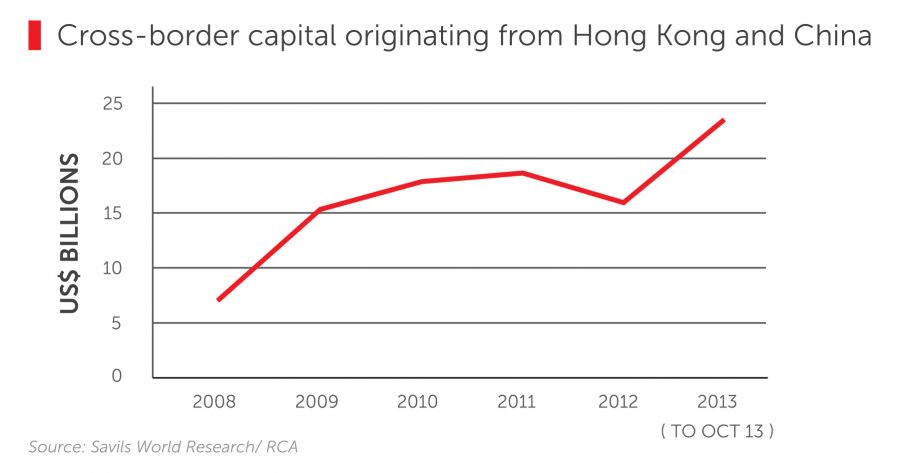 The phone in real estate agent Kinney Yong's pocket has been ringing non-stop, while he makes his rounds in the Irvine, California area.
The RE/MAX Premier Realty agent says many of his buyers are from mainland China. "They see the market here still has room for appreciation," Yong told CNBC. "What's driving them over here is that they have this cash, and they want to park it somewhere or invest somewhere."
In Perth, Australia, the situation is much the same. Chinese buyers are so important to the local market that local real estate agent Eric Hartanto of Harcourts Applecross recently travelled to Shanghai to try to get a jump on his competition by meeting buyers before they even left their own country.
"They are attracted to the lifestyle [overseas]," Hartanto said, "education prospects for their children, and there's less traffic."
The Center for China and Globalization and the Social Sciences Academic Press has issued a report showing that Chinese are the second-largest group of overseas property buyers in the United States. In Toronto and London, they make up as much as 40% of overseas buyers.
Why Chinese buy
Qian Xu, a Chinese scientist who moved her husband and daughter to Australia to take a good job, explains why so many educated and wealthy mainland Chinese are moving to cities in the US, Australia, the UK, Canada and Germany. Xu was surprised by how pleasant life was in her newly adopted country.
"We felt that it was a more charming place than we imagined, with fresh air, friendly people, safe food, a big house and 'mature systems' everywhere," she said.
There have been three separate waves of investment by individual Chinese (as opposed to corporations) into other countries. According to Wealth-X, in a report for Savills, those phases are:
Those Chinese with business interest overseas
Chinese buying for their children, often for their education
Chinese seeking income
Of course these phases overlap and co-exist.
Top countries for Chinese buyers
Chinese buyers top destinations have been relatively steady over the past year. The top five countries are:
USA
Australia
UK
Canada
Germany
Four tips for better results with Chinese buyers
If you want to work with buyers from China, like Zhang or at other price points, these four pieces of advice will help you get the most from your Juwai.com membership:
List all your properties on Juwai.com. If you are not listed on China's number one international real estate portal, you are making it hard for Chinese buyers to find your listings.
Each month, rotate your properties through the 'Feature Property' upgrade. By changing the listings you highlight, you give buyers the sense that you have lots to offer, and continue to attract their interest.
For luxury properties, be sure to list them in the Juwai.com Luxe channel – the largest Chinese-language collection of international property listings in the world. Juwai.com Luxe provides a suitable environment for any premium listing.
Contact a Juwai.com team member if you have any questions or concerns. You can contact them here or call them at (+852) 2850 5083. (The plus sign stands for an international number. Just add your international dialing code, for example "011" in the USA.)
Liked this article? Sign up for free to get Juwai Juwai Asia Market updates!