You've successfully copied this link.
Juwai Global Developer Summit connects developers worldwide in China
By Juwai, 20 April 2016

International developers meet Chinese developers and agents
24 international developers flew into Beijing from seven countries for the chance to meet with over 130 Chinese agents and developers at the Juwai Global Developer Summit in China recently. The 3-day Juwai event offered the chance to network and connect with local potential allies from China.
Beyond that, the Summit also served as a platform to glean deeper insights into the China market, and acquire skills and greater understanding of Chinese buyers.
What do Chinese buyers seek? Where are they looking at? What drives them to invest in properties abroad?
These were some of the questions our Summit speakers sought to address, in our bid to enlighten and better equip international developer attendees looking to target the China market.
Why do Chinese invest in overseas property?
Contrary to popular belief, every Chinese buyer is different. Chinese buyers invest for a multitude reasons, and while many seem to be buying for similar reasons, there are often other variables in the mix that makes each Chinese investor unique.
What are some of the reasons that push them to buy homes abroad? Keynote speaker Charles Pittar, CEO of Juwai.com highlights education as one of the strongest drivers for outbound property purchase.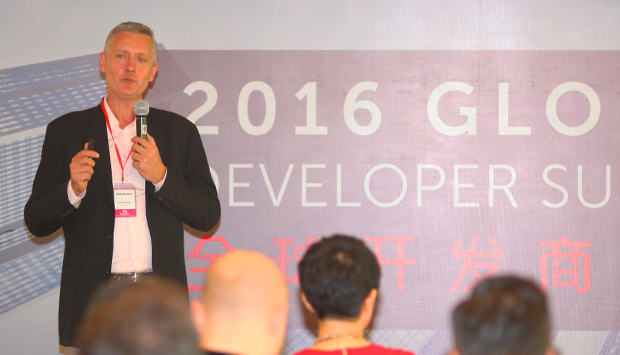 Since ancient times, Chinese have placed extraordinary emphasis on their children's education, and this still stands true today – Pittar identified young Chinese families with children as a key market of buyers increasingly looking to diversify offshore.
"Around 20% of all of the people that come to Juwai, their motivation is education. They want a place that's safe and near a university or college, where their child is going to study at some point in the future. They make these decisions well in advance," said Pittar.
Andrew Sohn, Co-Founder & CEO of Due West Education concurs.
He notes an upcoming trend whereby Chinese families are now starting even earlier in preparing for their children's education, such as by sending their children overseas from high school onwards instead.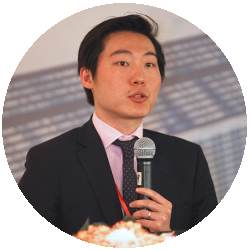 "You're getting large groups of mums going to the US with their children, and one of the common trends we see in the secondary [school] side is that they will enroll their child into boarding school, and then mum would probably buy a house not too far from that boarding school to make sure that their children would be well taken care of, or buy an apartment in a nearby city," shared Sohn.
Education aside, lifestyle plays a heavy factor too. Chen Cheng, CEO of Shanghai Bao Network Technology Co., Ltd gives a perfect analogy to elucidate why lifestyle matters to Chinese buyers too.
"When you go to a shop, you are not looking for buying a hammer, you are looking for a tool to nail into the wall. That's the same thing for Chinese investors – they're not just looking for a property. They're looking for physical mobility, educational facility, residential sustainability, and financial security. These are what they're looking for," said Chen.
"So please do not just sell properties to Chinese, please sell a lifestyle to Chinese," he adds.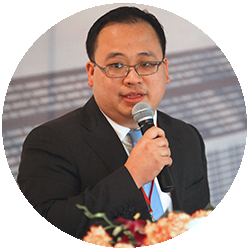 As for the growing number Chinese developers expanding abroad, Simon Lee, Founder and Managing Director at STM Developments sums it up with what he calls the 'push and pull' factors.
Pull factors: risk diversification with offshore exposure, matured overseas market that are liquid and transparent, as well as strong macroeconomic fundamentals and personal preferences.
Push factors: China's slowing domestic economic growth, its excess supply so margins are squeezed in domestic markets, which as a result has reduced appetite for further development projects in China.
"Also, a lot of well-capitalised and well-funded Chinese developers have started to mature in operations, and are looking to expand their capabilities in overseas markets to develop a global footprint," said Lee.
Where are Chinese buyers looking?
While Australia, Canada, the UK, and New Zealand are some of the most popular investment destinations for Chinese property hunters, the US has consistently dominated as the top real estate market in for years, and this winning streak seems set to continue.
Within the US itself, California scores as the favourite state of Chinese investors. Juwai US Ambassador Jennifer Berman explains part of California's appeal:
"Every house is unique to its site and has varying views, locations, and sizes. We see that the #1 request [by Chinese] is for views. No two things are alike, and the Chinese find that very interesting."
Aaron Kirman, President of the International Estates Division at John Aaroe Group further elaborates that California's top-rated universities play a hugely important role in attracting Chinese buyers as well.
"We have the best universities in California and New York – UCLA, USC, Caltech – and these are major forces. We find that Chinese families really, really want to buy around those communities. We are selling multimillion houses [to Chinese] as these are expensive areas, and also condos to their kids living in these communities.
"We've just did a deal where we had a Chinese family come, and they wanted to buy a US$2-million condo for their son who got into UCLA, and we ended up selling a US$80-million house to the parents who were super wealthy and super excited about the lifestyle, and ready to embrace two countries," added Kirman.
Rise of the secondary markets
However, while many gravitate to top housing markets, a growing number of Chinese investors are also breaking away from the norm to eye emerging markets instead.
This rising trend is more apparent now as lesser-known markets are rising to the fore in securing Chinese interest and investment by offering long-term investment strategies with better yields and diversity that would appeal to Chinese.
To give a first-hand account, three representatives from Fiji, Cambodia, and the UAE were invited as part of our International Speaker Panel to shed light on this trend.

FIJI – Phillips Hayes, International Sales & Marketing Consultant, Taveuni Development Company (Fiji Real Estate)
"For individual foreign investors, Fiji is one of the few countries in the South Pacific that offers freehold title land, so that's a big selling point. China is the fastest-growing tourism market in Fiji – last year alone, there were 45,000 Chinese visitors, a 40% growth. And as more Chinese experience Fiji and understand that they can purchase freehold properties there, I think that investment market would really open up. The Fijian government has also made it very easy for foreigners to apply for residency to live or retire in Fiji – not just for the applicant, but also for their spouse and families."
"As far as I know, it's the cheapest and easiest place for Chinese investors to gain foreign residency, which can also be a stepping-stone into gaining residency in New Zealand or Australia."
CAMBODIA – James Whitehead, Director of Content, Realestate.com.kh
"Chinese are the second largest investors in Cambodia, after the Vietnamese. Cambodia is considered a developing economy, so a lot of Chinese companies set up shop in Cambodia. Currently, foreigners can only own condos and strata title offices in Cambodia but to get long-term leasehold is extremely easy."

UAE – George Saad, Sales & Marketing Director, Al Marjan Island (AMI)
"I think safety is the UAE's #1 selling point, and the high return on income is also another attractive angle for developers. Especially for the Chinese, because although there are no Chinese developers yet [in the UAE], but big companies from China already have a lot of construction projects in the UAE."
"Chinese developers will feel more comfortable working and developing with Chinese construction companies there, because there is also a link into the [Chinese] government fund – the 'One Belt One Road' strategy – to expand and increase economy outside of China."
Other key takeaways worth noting
From offering financial advice to assisting with visa applications, it's always a good idea to offer value-added services to Chinese property investors who will largely be unfamiliar with the financial, legal, and immigration systems in a different country.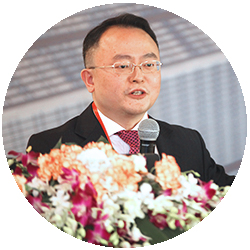 This is especially vital when it comes to the legal aspects involved in an international property transaction, according to Frank Hong, Partner at Dorsey & Whitney LLP (Beijing).
"When you work with Chinese investors, whether they are individuals or Chinese investment vehicles, because of the nature of the correspondent investment, you really have to understand that you need to have a deal structure in place that is tax-friendly," explained Hong.
By doing the research and legwork for them, you simplify and speed up the process for them to secure their property abroad, thus increasing your chances of retaining Chinese investors as repeat customers or even better, referrals to their family and friends.
And while it sounds like a lot of the work, the resulting pay-off is well worth the effort, as the Chinese impact on global property investment is now so profound that it's impossible to ignore.
"In Europe, approximately US$2.3 billion worth of Chinese money were invested there in 2015, 5% of this came from just two Chinese companies alone – 3% from Dalian Wanda, while 2% came from Cheung Kong Property Holdings," said Jacky Zhang, General Manager at Xinyuan Real Estate Co., Ltd.
At the end of the day, with Chinese buyers now universally acknowledged indisputably as the world's largest – and fastest-growing – group of foreign property investors, this is one market you cannot afford to overlook.
That said, Zhang surmises the total investment abroad by Chinese in the Q1 2016 is almost equal to the whole of 2015, and predicts 2016 to be a great chance for Chinese to invest abroad.
Is the Juwai Global Developer Summit worth attending?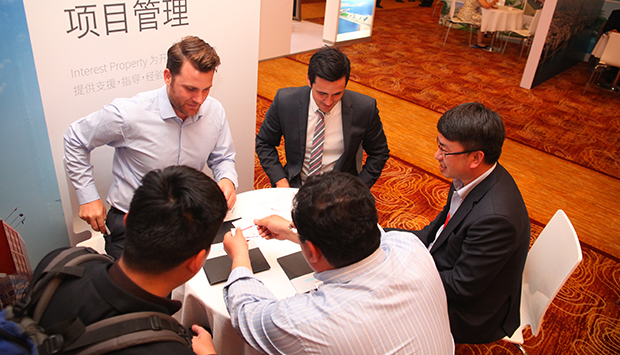 All the above sounds great, but how useful is the Juwai Global Developer Summit exactly for a developer? We let our attendees do the talking, and share some of their feedback on their 3-day experience:

Gerard Adamsons and Daniel Lyne, Interest Property, Australia
"It was fantastic. There were a lot of agents and developers in the room, and a good load of interest in Australian properties on different levels, which is more than what we expected. The speaker sessions were very insightful. Just to learn how China is growing, and some of the statistics, such as only 4% of Chinese people have a passport. To us, it is an opportunity for the rest of the world – particularly in Australia – within the next 10 years, as more Chinese nationals get passports. If you are not working directly in China, I think it's time to [start]. Getting an introduction directly into China through a platform like Juwai is a great experience, as it would really help you understand [the Chinese market]."
Uri Vakin, DK Las Vegas, United States
"I was really blown away. It was great to meet all different kinds of brokers and potential buyers here in Beijing. Yesterday's speaker session was incredible. Everything that we were told that was important to Chinese buyers was right on target – the exact questions that people had. We are happy with the detailed information that Juwai provided through the speakers. The idea of the education for their children, maybe the alternative future for their children, they really think it through all the way to the idea of inheritance tax in the US, which is something I have never experienced with the buyers. Thanks Juwai for putting on such an informative and interesting Developer Summit – I'm looking forward to returning."
Amy Qiu, Pafilia, Cyprus
"I think it is a very good platform for foreign developers to meet agents here [in China] and have interactions between each other. I've met several Chinese agents interested in promoting Cyprus and Greece – that's a very good thing. It's good to know how huge the market in China is and their motivations too. For this Summit, it's very good – no matter whether for the exposure, the industry, or those who want to know this industry – to come to know different people from different countries."
Alexia Budko, The Grande Organization, United States
"This is actually our third time dealing with Juwai, and I've made important contacts in between different Juwai events. It's a great place for finding the right person, the right partner in China, and the people who you want to work with for long time – Juwai connects people from all over the world, and that's probably what I like about Juwai. We've been so busy talking to a really great crowd of people – developers, brokers, investors – and we really understand that we've met the people we were looking for all in one place, which saves a lot of time and effort for our company. I believe in this [China] market, and I believe Juwai is helping quite a lot."

Missed out on this year's Juwai Global Developer Summit? Sign up now to be the first to know when the next one will be in 2017.
Liked this article? Sign up for free to get Juwai Juwai Asia Market updates!