You've successfully copied this link.
Schools draw Chinese buyers to Melbourne's southeast
By Juwai, 02 April 2016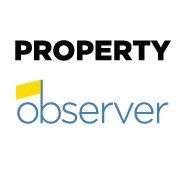 Glen Waverley and Mount Waverley, both southeastern suburbs of Melbourne, Australia, have been especially popular with Chinese buyers.
These two suburbs a popular pick particulary for Chinese buyers looking for quality education for their children studying overseas. According to the 2011 census, nearly 25% of Glen Waverly's population are residents of Chinese descent and over 15% are of Chinese descent in the neighbouring suburb Mount Waverley.
The average house price in Glen Waverley is A$720,000, while the median house price in Mount Waverley is $725,500. Asian investors also like to buy commercial property investment with a value of up to $5 million as well as retail properties that have solid performing tenants, according to CBRE.
Read more on Property Observer.
Liked this article? Sign up for free to get Juwai Juwai Asia Market updates!