You've successfully copied this link.
FULL REPORT: Juwai 2018 Chinese Consumers International Travel Survey
By Juwai, 12 February 2018

77% of Chinese have property purchase intentions in mind when they travel overseas, according to findings from our recent 2018 Chinese International Travel Survey.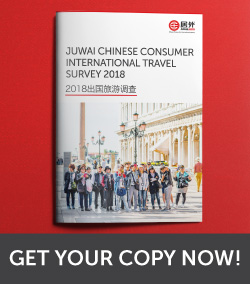 This finding echoes the unspoken but well-known aspiration of most Chinese to own a home of their own, as real estate – often viewed by Chinese as a safe and resilient asset – is the most preferred investment choice for most Chinese, especially international property that off˜ers better options and value for money against the current backdrop of sky high prices and stringent property restrictions in China's domestic housing market.
Such is the allure of property ownership that according to a 2017 survey by HSBC, 94% of Chinese millennials plan to buy property in the next five years, compared to 69% in France, 74% in the UK, 80% in the US, and 82% in Canada.1
That said, it would seem that Chinese buyers like to keep their options open when it comes to determining where they intend to invest – our survey revealed that 81% of our Chinese respondents had researched in 2 countries or more, with 56% professing having spent more than a year on researching properties in the countries.
Clearly, the Chinese are an astute and well-informed group of buyers who are not only meticulous, but also discerning enough to do their homework well in advance before finalising on a final investment destination.
With such thorough preparations in advance, where are these 'Fly n' Buy' Chinese looking to buy international real estate in 2018? What's driving them to invest in overseas property, and how much are they willing to invest?
Download our full 2018 Chinese International Travel Survey report to find out now!
Sources: 1. HSBC "Beyond the Bricks: The meaning of home" Report (February 2017);
Liked this article? Sign up for free to get Juwai Juwai Asia Market updates!