You've successfully copied this link.
Developer Spotlight: OMEGA Real Estate, Panama
By Juwai, 14 March 2018

With a history spanning 4 decades, OMEGA Real Estate is the most influential residential real estate developer in Panama.
As one of the leading real estate developers in Panama for the past 40 years, OMEGA Real Estate was seeking to expand overseas so it could decrease its reliance on the local market.
CEO Miguel Montenegro Jr.'s first choice? China.
Although Montenegro – a third-generation family member in the business – had never been to China, his heart was set on the Chinese market, given its strong growth for the last 15 years to its current reign as the second largest economy in the world.
With the Panama market still relatively undiscovered by Chinese buyers, Montenegro's goal was to showcase their company and market as an emerging opportunity.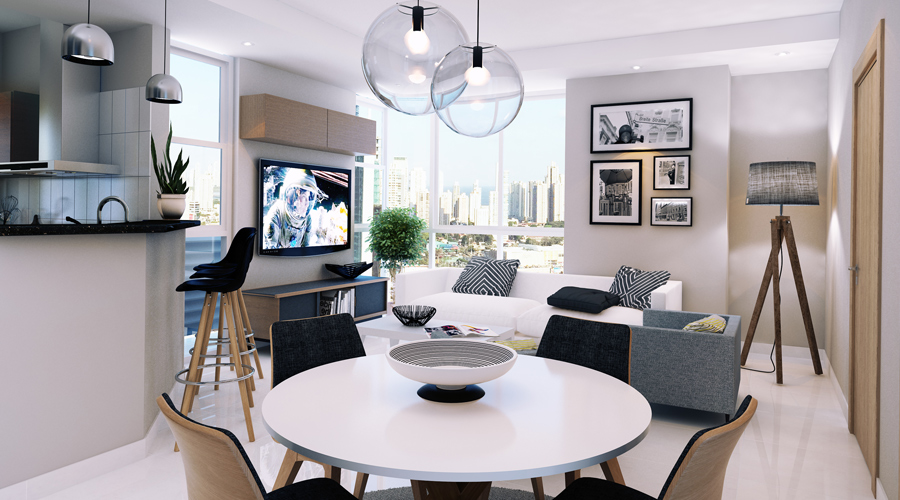 P.H. Park Place Residences by OMEGA Real Estate: Living Room
Working with Juwai
Montenegro found Juwai.com after much research on the China market online, and began to learn about how other companies like his were reaching the Chinese buyer market with the company.
"I began searching through the web and started noticing that Juwai was pretty much in every news I was interested in, and I decided to search deeply and liked very much what Juwai was telling people like me about the Chinese market," said Montenegro.
He began to work with Juwai to better understand how to build a strategy for marketing Panama and his developments to Chinese, and quickly began to see success in spreading the appeal of Panama to this market.
"Before Juwai, I wasn't aware of anything happening in the Chinese market. Not even a little. And after I began to work alongside Juwai, I´ve been learning a lot, knowing from first sight the insides of a huge potential market for us and for everyone in the world."
Panama's appeal to Chinese
Panama, as it turns out, offers many things that Chinese investors find appealing. For example, brand new developments in Panama offer annual yields between 7%-9%, which is way more attractive than the sub-2% yields in Beijing and Shanghai.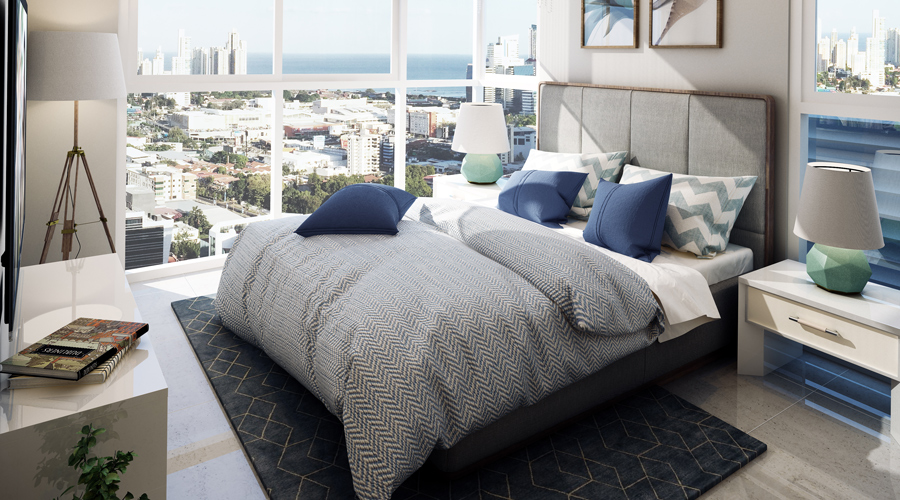 P.H. Park Place Residences by OMEGA Real Estate: Bedroom
Panama also offers tax benefits, including 0% foreign investment tax on real estate and 10-year tax exemptions for brand new projects.
When compared against top investment destinations – think Hong Kong and Canada's British Columbia and Ontario provinces, which imposes a 30% and 15% foreign buyer tax, respectively – this could be highly enticing for Chinese buyers, who are increasingly looking at ROIs and value for money.
Besides making sales, Montenegro now has greater knowledge of the Chinese market, and a better understanding of how all parties can benefit.
"I started to see all the benefits of working with Juwai from the beginning of our partnership. Both in knowledge and in the matter of sales, I've been learning from all the data available, and from the ground networking I've been building since my last trip to Beijing to attend the Agent´s Summit in April 2017," said Montenegro.
Liked this article? Sign up for free to get Juwai Juwai Asia Market updates!