You've successfully copied this link.
These 2 areas are best for Bangkok real estate investment here's why
By Juwai, 07 August 2018

Thailand is now one of the hottest investment picks for Chinese buyers, surpassing the US to become the #1 most enquired destination on Juwai.com in H1 2018.1
Where are Chinese property investors looking to buy in Thailand, though? Without a doubt, one of their top picks is Bangkok. We put the spotlight on two neighbourhoods in Bangkok that are beginning to resonate well with Chinese, and examine why.
Phrom Phong and Thong Lo: Strong demand and high appreciation
Finding the best place for Bangkok real estate investment has long led property buyers to the city's central business district. In more recent times, so-called Thailand property experts have been trumpeting the potential of neighbourhoods like Rama IX, home to a second business district, as well as locations such as Bearing towards the end of the city's mass transportation lines like the Bangkok Skytrain and MRT.
However, new research from Thailand-based research firm Nexus Property has found that while these neighbourhoods can be lucrative, they are not home to the highest price growth or return on investment during the past five years.
That distinction belongs to the Phrom Phong and Thong Lo neighbourhoods, where condominium prices have risen by more than 40 percent since 2013, and this isn't the only reason they are the best place for Bangkok real estate investment.
Research from Nexus Property found Thong Lo provided investors with 66 percent total returns (rent and sales combined), the highest total in the Thai capital, with Phrom Phong not far behind.
Japanese property buyers have long preferred these locations, but this trend has started to change recently as several overseas developers began working on projects here.
Two Hong Kong homebuilders, Hongkong Land and a subsidiary of Wah Ming Optical Manufactory, launched condominium projects in this part of Bangkok with local partners. Both are already marketing these properties to investors in both Hong Kong and China.
And they are not alone – several Thai developers with a strong presence in China, such has Sansiri, have been offering developments Phrom Phong and Thong Lo to Chinese investors this year. Sansiri alone has three offices in China, and hopes to sell CNY 200 million worth of property to mainland buyers in 2901. To achieve this, two of the company's Thong Lo projects – The Monument Thong Lo, and KHUN by YOO inspired by Starck – are a central part of its strategy.
While some overseas buyers acquire condo units in these neighbourhoods for end use, the majority are looking for capital appreciation and rental returns.
Rental rates in the Phrom Phong and Thong Lo neighbourhoods average near THB 1,000 (CNY 200) per square metre per month. This total is one of the highest in Bangkok surpassed by only the peak luxury areas of Wireless Road and Chit Lom.
Meanwhile, rental yields in Phrom Phong and Thong Lo neighbourhoods can be anywhere between four and seven percent depending on the location, project and unit size. This is better than what's available either domestically or in other markets international markets popular with Chinese real estate investors. For example, rental yields in all four of China's Tier-1 cities fell below two percent last year, while Hong Kong rental yields continue to hover under three percent.
Nexus Property managing director Nalinrat Chareonsuphong told the Bangkok Post that property prices in Phrom Phong and Thong Lo are soaring due to a limited supply of land available for development and continued demand from Thai and foreign investors in these areas.
She added that land prices have risen in these neighbourhoods for seven consecutive years, a positive sign for such an established location. What's more, these prices are predicted to increase by ten percent during the next two years.
What makes Phrom Phong and Thong Lo the best for Bangkok investment?
Phrom Phong and Thong Lo are less than a kilometre apart and share some common traits. Both are popular residential communities among expats working in Thailand due to their lifestyle options. A wide range of shopping, dining and nightlife can be found in this part of Bangkok which makes it lively during the evening and weekends.
The influence of the city's expat population, who have preferred this part of the Thai capital for decades, can be found throughout Phrom Phong and Thong Lo. Several new shopping centres are popping up as well. EmQuartier in Phrom Phong has become one of Southeast Asia's most popular shopping destinations, while The Commons in Thong Lo has developed a reputation as being the spot to hang out in Bangkok.
Interestingly, it should be noted that these two areas are not particularly popular with Chinese expats working in Thailand due to the higher than average rental prices. However, an increasing number of Chinese tourists are opting to stay in Phrom Phong and Thong Lo condos through home-sharing websites such as Airbnb, and this is a trend that many property investors are taking note of.
Independent Chinese tourists like each neighbourhood because they offer a mix of the traditional Thai ambiance with a more cosmopolitan feel. These areas are also home to a unique collection of properties that have modern amenities and vary in size.
Units let out on a short term basis can earn rental yields of upwards of ten percent, but the strategy is risky, particularly as Thai laws governing this process are murky and have caused confusion in the past.
Nevertheless, there are several new condominiums being built in Phrom Phong and Thong Lo. With land for any future projects now extremely limited, Thai developers will need to act quickly to secure remaining plots which are quite expensive and may require them to work with an overseas partner. After all, despite the soaring land prices in this part of the city, the strong demand from both end users and investors makes it possible for condominiums here to still be profitable.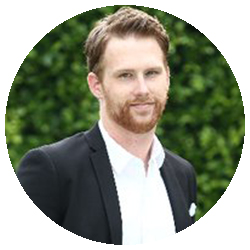 Article by Cheyenne Hollis, Editor-in-Chief, Dot Property Magazine
Dot Property Group is a Digital Media Company that owns and operates 10 property portal websites and complimentary offline media throughout Southeast Asia. Based in Bangkok for more than five years, Cheyenne is a veteran on covering real estate topics in Southeast Asia and China. Beyond being Editor-in-Chief of Dot Property Magazine, a quarterly lifestyle and real estate publication that distributed regionally, Cheyenne also manages content for ten websites under the Dot Property umbrella.
Sources: 1. Juwai.com IQ Data H1 2018.
Liked this article? Sign up for free to get Juwai Juwai Asia Market updates!