You've successfully copied this link.
Juwai IQI celebrates first anniversary and sets eye on Asian buyers of international real estate
By Juwai, 13 August 2020

Juwai IQI's first anniversary of the merger between Juwai Limited and IQI Global has seen the creation of an end-to-end real estate platform which will target Asian property buyers as the region sees increasing number of high ultra-high-new-worth individuals (HNWIs). Check out our anniversary promotion!
July 23 marked a significant first milestone for Juwai IQI. A year after Juwai Limited and IQI Global announced its merger, the two companies have successfully integrated their businesses and seen growth accelerate as a result of the creation of a multi-channel, end-to-end real estate marketing and sales platform. By blending the strengths of online classifieds portals (Juwai.com and Juwai.asia) backed by a technology-powered agent network, Juwai IQI is all set to achieved its aim to make Asian buyers into global residents through acquisitions of real estate in the international arena and helping developers and landlords across the world close transactions.
Kashif Ansari, Juwai IQI Executive Director, said the past year has been very productive and that a combined Juwai IQI is now able to offer an end-to-end solution to real estate developers, landlords and agents anywhere in the world and help close transactions.
"Our channels for marketing and sales are our classifieds real estate portals, Juwai.com and Juwai.asia, and our network of more than 10,000 agents under the IQI brand. We also take advantage of a selection of other channels, including international and Chinese social media, influencers, events, and our partner network," said Ansari.
Juwai IQI Executive Chairman Georg Chmiel said the merger has achieved what neither Juwai Limited nor IQI Global alone could which resulted in improved financial and operational performance, revenues, and expense levels.
"From the start, we knew the two companies were a natural fit. Together, we can provide a complete solution to developers and agents, and a much better experience for consumers," added Chmiel.
Mission accomplished
Here's a quick take of Juwai IQI's achievements since the merger: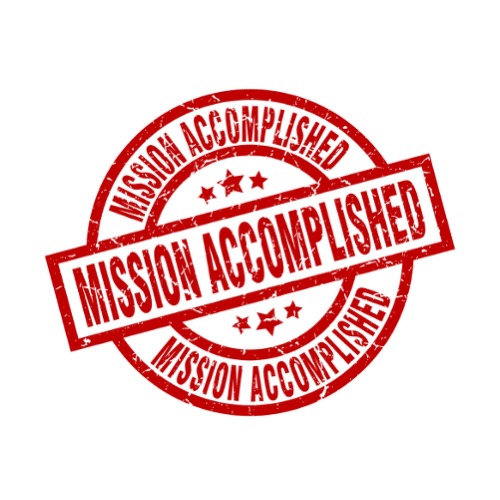 Despite the global pandemic, Juwai IQI achieved sales of USD660 million in the first half of 2020, compared to the USD1 billion that the businesses closed in the full year of 2019. A strong pipeline suggests growth will accelerate in the second half of 2020 and into 2021.
The number of real estate agents working for subsidiary IQI has doubled from 5,000 at the time of the merger to more than 10,000 today and agent network has expanded to cover Vietnam and Cambodia and a direct sales team in China.
Existing agents maintained their productivity levels during the first half of 2020 despite lockdowns due to their rapid embrace of technology.
Core customer base expanded as real estate developers, since partnering with Juwai IQI, has seen 60 per cent more sales of new development projects worldwide.
The launch of Juwai.asia in May 2020 has seen Juwai IQI extend its online reach across Asia, complementing China-focused Juwai.com. As of July 2020, Asian consumers outside of China account for 30 per cent of total buying enquiries.
Consumer reach and engagement has increased by 50 per cent while number of monthly engaged consumers increased from four million to six million.
Audiences for Juwai IQI's online live events have soared in size and achieve better outcomes. The June live event co-hosted with Baidu in Shanghai, for instance, reached 400,000 viewers.
Juwai IQI has completed the integration of much of its backend services from both Juwai and IQI into IQI's ATLAS platform - backbone to IQI's operations - for real estate agent management.
Brand equity has substantially increased, with media coverage growing by 28 per cent in Q2 2020, compared to a year earlier.
The company has strengthened its strategic partnerships. Leaders such as Baidu, Sina and its overseas real estate channel Xinhaiwai, City Newspaper, Jiemian.com, the Association of Family Offices, and Noah Holdings now work with Juwai IQI.
The company has expanded its product focus to both new and rental property. A further expansion into mortgages is underway for the next 12 months.
Asia is where the action is
Juwai IQI's business now encompasses some of the world's most dynamic economies - Greater China, the Indian subcontinent and ASEAN - which are home to roughly half of the population worldwide. These three regions which continue to see strong GDP growth relative to the rest of the world is Juwai IQI's core market.
Chinese consumers are leading the demand for global real estate,1 with buyers in India and the ASEAN countries following,2 according to analytical reports. In large part, this activity is driven by rapid growth in ultra HNWIs in China and the rest of Asia. ASEAN too will see more HNWIs emerging as the region continues to benefit from favourable long-term demographics and a growing middle class.
In 2019, global population of US dollar millionaires exceeded 20 million.3 India, for instance, will see its population of ultra HNWIs grow by 73 per cent by 2025, according to forecasts. By then, Asia is also expected to surpass Europe in total population of HNWIs, to trail only behind North America.4
Juwai IQI says China will continue to lead the charge in demand for overseas real estate if GDP growth forecast by experts comes true and number of the wealthy continues to grow. According to HSBC, China will be the first major economy to return to economic growth in 2021, followed by the US, India, and ASEAN-5. The bank projected that China's GDP from Q4 2019 to Q1 2021 will increase by four per cent while GDPs of the US and the Eurozone will be five to seven per cent smaller than in Q4 2019.5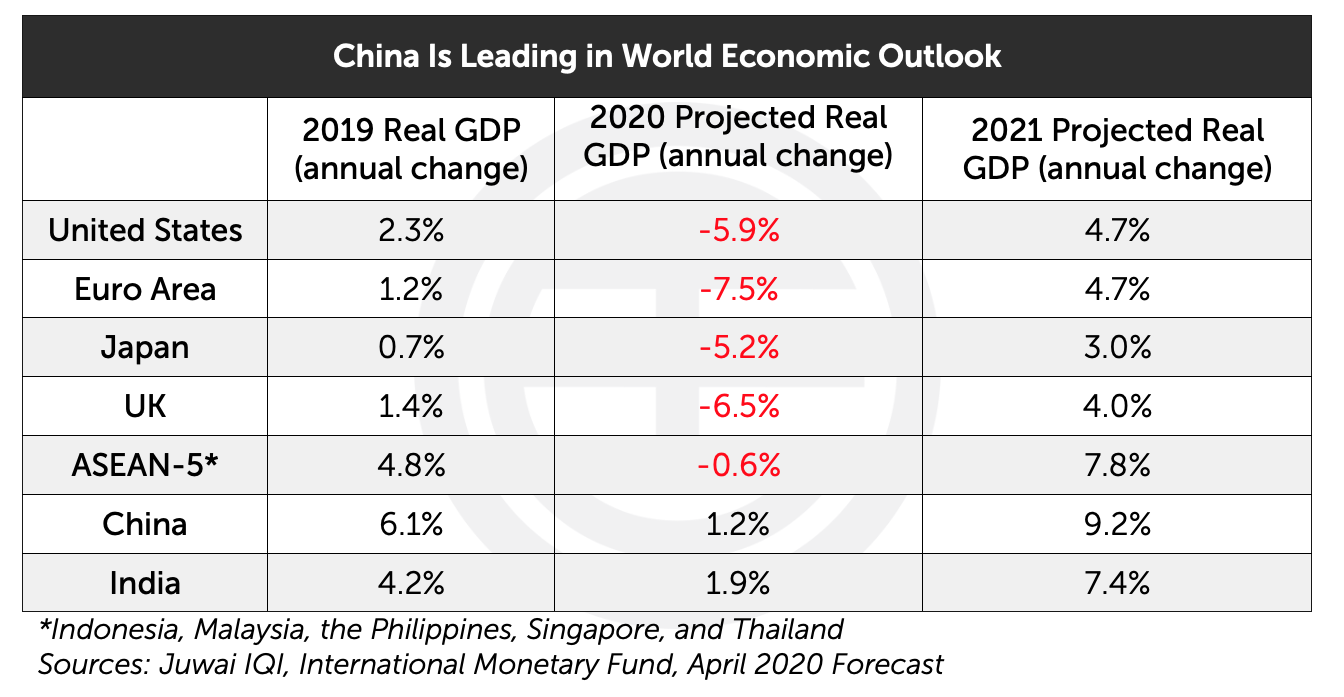 Sources: 1. Financial Times - Chinese Buyers Consider Return to International Property Markets; 2. Knight Frank 2019 Wealth Report; 3. Knight Frank 2020 Wealth Report; 4 & 5. HSBC Australia - Commodities Digest, COVID-19 versus the GFC.
Liked this article? Sign up for free to get Juwai Juwai Asia Market updates!