You've successfully copied this link.
Pandemic Home Prices Boom in Three-Quarters of Global Cities
By Juwai, 13 August 2021
Has the pandemic contributed to the destruction or creation of value in the home market?
This report reveals In this report, Juwai IQI evaluates the evolution of residential real estate prices in an environment of the global pandemic, economic disruption, geopolitical tension, and travel restrictions.
Download the report now to learn about the future of the real estate industry.
Here are some highlights from the report:
During the pandemic, typical home prices in Montreal have soared by 39%, Los Angeles has jumped by 35% and in Auckland, they have rocketed by 32%.
The Economist reports that the advanced economies of the G7 will experience a synchronized GDP acceleration in 2021 and 2022.
Based on current trends, we expect Chinese demand for Australian real estate to grow modestly in the year to come.
Although the Thai real estate market is going through a dark time, the dawn is now visible on the horizon.
For more details of the report, sign in and download it HERE.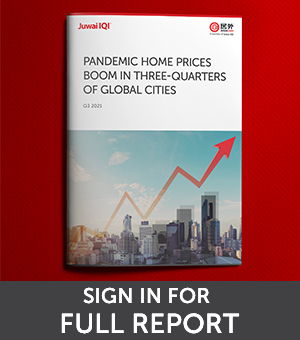 Liked this article? Sign up for free to get Juwai Juwai Asia Market updates!