You've successfully copied this link.
What is the cost of living in Vietnam in 2021?
By Juwai, 14 October 2021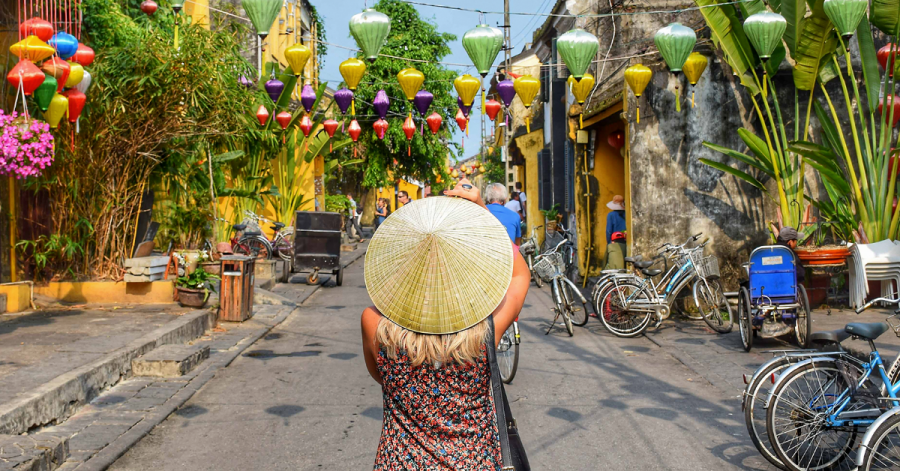 Living under a pandemic for over two years can cause chaos in all sectors. Yet, Vietnam has remained one of the inexpensive countries to live in as we reach the end of 2021.
Imagine touching 5% to 25% less than what they would cost in many other Southeast Asian countries if you were living in Ohio or Texas.
Wishing to live a luxurious Viet lifestyle?
Meet Ho Chi Minh City - Vietnam's most expensive city, followed by Hanoi. By combining these cities, a couple can enjoy a comfortable, middle-class lifestyle for less than 1,300 USD per month. What a deal indeed!
Westerners who have lived in such cities get by around 500 USD per month. Still, it is not a luxurious lifestyle as a monthly budget of approximately 4,000 USD provides for top-end luxury.
With 4,000 USD, you will enjoy a large, furnished home with a view of the greenery of your choice, indulge in 5-star restaurants, and frequent cruises and sightseeing trips throughout Vietnam.
How about a more quiet Vietnam landscape?
If you prefer a more low-key atmosphere, look no further than Da Nang, Hoi An, Nha Trang, and Vung Tau.
In any of these cities, a budget of around 800 USD to 1,100 USD per month will provide a lovely house or apartment: including all utilities, housekeeping, groceries, dining out every day if you choose, and even the occasional massage.
If you are a lover of nature, you can find a place to live just a short walk from the beach or even a home with an ocean view.
Budget, budget, budget.
Of course, your lifestyle will determine how much you need to spend.
Suppose you are willing to buy locally produced groceries and household goods, eat and drink at restaurants where the locals go, and live a relatively simple lifestyle. In that case, you can reduce your monthly budget by at least 25%.
Try following the budget ideas to sense how you can gauge the Viet lifestyle.
Two people can enjoy a full local-style meal of rice or noodles, meat, vegetables, and a couple of draft beers for less than $5.
For comparison, ordering one deluxe hamburger, fries, and a bottle of imported beer at a Western-style restaurant will cost between $8 and $11.
A pre-paid cell phone plan with unlimited data is about $3 per month.
High-speed fibre-optic internet is around $11 per month.
And cable TV is just $7 per month.
Suppose you are living in an area where you'll need to use either an air conditioner or a heater some of the time. In that case, your electric bill will run between $75 and $100 per month for a two-bedroom house or apartment.
Medications that would require a doctor's visit and a prescription in the West can be purchased over the counter in Vietnam at a small fraction of the price.
Liked this article? Sign up for free to get Juwai Juwai Asia Market updates!