You've successfully copied this link.
Chinese to get their island in the sun
By Juwai, 20 April 2012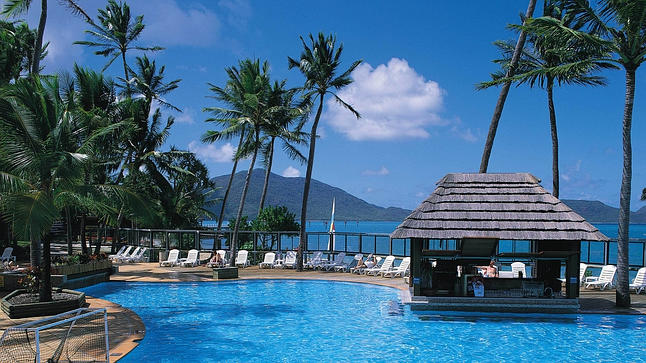 Lindeman Island is set to sell for about $12 million to Chinese investors who hope to tap the China ­tourism boom after previous owner Club Med of France shut the resort due to poor visitor numbers.
Ben Wilmot, Fiona Carruthers and Matthew Cranston report for The Australian Financial Review.
April 19, 2012
-- Tourism industry experts hope Lindeman's reopening will create more than 300 jobs and boost local airport traffic by up to 15 per cent. Agents CBRE Hotels and Club Med are thought to be close to ­sealing the deal to deliver Chinese investors their first Australian island, after ventures to buy Sheraton Mirage at Port Douglas for $35 million and Whisper Bay Resort at Airlie Beach for $56 million in the past two years. Federal Tourism ­Minister Martin Ferguson gave a cautious nod yesterday and Premier Campbell Newman said "we're open for business in tourism and the welcome mat is out". But Queenslander and federal MP Bob Katter said: "Well, you may as well turn over the whole country to them. I am not averse to encouraging Chinese tourism, but I can't see how Australians will get a single cent out of this. Will there be more Australian jobs? Probably not. This is just another nail in the coffin. None of these countries will allow you to buy property in their countries. People have had a gutful of this." But Keith De Lacy – Queensland businessman, director of the Reef Casino Trust and a former chairman of Macarthur Coal and former Queensland treasurer – said the tourism industry was in the doldrums "and people see its salvation in the Chinese. China represents the largest possible market. "If the company that purchases the island starts to market the Great Barrier Reef and Queensland, then it's all positive and no negative. A lot of people were negative about the Japanese investing in resorts during the 1980s, but the Japanese didn't take them back to Japan." Mr De Lacy has also represented COFCO, a Chinese company buying agriculture in Australia, in the past. Chinese companies have been building stakes in Club Med globally. Hong Kong-listed Fosun International, one of China's largest investment companies, took a stake in Club Med in 2010. Club Med then set up the Yabuli Ski Resort in China and is planning another leisure resort in Guilin, China, this year. Club Med plans to have five resorts in China by 2015, making China its second-largest market after France. High-profile real estate agent Ken Jacobs, who sold Lindeman to Club Med in 1990, recalled that Queensland's tourism and property markets were depressed then as well. Lindeman was hard hit by the pilot strike but Club Med's purchase sparked hopes of a revival, which tourism players now hope Chinese investors will generate.
The Australian Financial Review
understands terms have been agreed on Lindeman Island and contracts are expected to be exchanged next week with an offshore party. Club Med has said it closed the resort because it did not match the group's focus on four- and five-star. The general manager of Club Med Australia, Quentin Briard, said yesterday "we are under discussion with potential investors as a result of a good sale process led by CBRE". Queensland has borne the brunt of the tourism downturn as the strong Australian dollar keeps international visitors at bay and Australian holidaymakers increasingly opt for cheap deals overseas. International arrivals in Queensland fell from 2 million in 2008 to 1.8 million last year, according to the International Visitor Survey. However, the number of Chinese arrivals in the Sunshine State held up strongly, rising from 132,000 in 2008 to 203,000 last year, with most of them heading to the Gold Coast. Seven Queensland island resorts have closed over the past three years. Experts warn that Queensland's tourist industry needs to become more affordable and improve quality. The shock closure of the rundown Great Keppel in 2008 triggered a string of closures at other island resorts, including Couran Cove near the Gold Coast followed by Club Med's Lindeman Island. Mr Ferguson told the
Financial Review
that "Australia ­welcomes foreign investment subject to the appropriate scrutiny by the ­Foreign Investment Review Board". "Investment in the tourism industry is positive news as new and improved product offering are vital to ensuring Australia remains competitive as a tourist destination." The proposed purchase comes as Mr Ferguson prepares to launch an Australian tourism investment prospectus in Melbourne in the first week of May. The glossy sales document prepared by Austrade and Tourism Australia will help Asian and other foreign investors better ­target shovel-ready sites for tourism development with government approval. The Queensland Premier spent the day in Cairns, announcing that the inaugural "DestinationQ" forum would be held there in June because the Cairns local tourism industry was most in need of a boost. Part of Mr Newman's election pitch was a promise to host tourism industry forums to reinvigorate the sector. The chief executive of the Tourism and Transport Forum, John Lee, hailed the bid for Lindeman as a smart move by the Chinese, given the Whitsundays were home to some of the most beautiful flora, fauna and marine life in the world. "The Whitsundays was where Oprah Winfrey touched down [when she visited Australia in 2010]. You have luxury accommodation and the best marine national parks in the world," he said. "The last 18 months has been tough on Queensland. It's withstood cyclones, and Hayman Island had to close for a couple of months due to cyclone damage. This is an important psychological signal to the industry that the regions are rebounding." The Japanese might have spent the past 20 years exiting the Australian tourism property market but the Chinese are now keen to buy a slice of Aussie paradise. The Lindeman Island Resort is being marketed as a 584-hectare leasehold 40 minutes by air from the new Cairns international airport, or a short boat trip from Hamilton Island airport. Chinese tourists were worth $3.8 billion to the industry last year, with more than 540,000 visiting, a 20 per cent rise on 2010 figures. Tourism Australia believes this market will be worth $9 billion by 2020. But much has been written about the frustration of Chinese visitors that so little information in Australia – from tourist signs to menus – is written in Chinese. If the deal goes through, the Chinese will be in good company in terms of snapping up distressed Queensland inventory. US giant Delaware North picked up Lizard Island Resort, Heron Island Resort and Wilson Island Resort from GPT Group in 2009. Closer to home, mining magnates Clive Palmer and Peter Bond, and technology guru Chris Morris have also invested. A recent CBRE Hotels review points to signs of a "fledgling" ­recovery in the Queensland tourism market, with international visitor numbers rising 1 per cent in the first half of 2011. "I think any fresh money that can kickstart the tourism industry is most welcome," Linc Energy founder and managing director Mr Bond told the
Financial Review
yesterday.
Liked this article? Sign up for free to get Juwai Juwai Asia Market updates!