You've successfully copied this link.
2012 smashes record for Chinese investment in US deals
By Juwai, 31 December 2012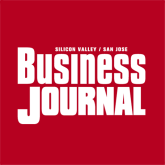 Chinese investment in US projects reached a record US$6.5 billion during 2012, while Chinese investment in Europe nearly doubled the US total.
Real estate was among the top-five US sectors drawing the most Chinese investment. California and Silicon Valley are proving increasingly popular with Chinese firms and investors.
Chinese investment within the U.S. has been particularly noticeable especially considering the fact that investment from other Asian countries such as Japan and Korea have actually been on the decline following the financial crisis.
Read the full story on Silicon Valley/San Jose Business Journal.
Liked this article? Sign up for free to get Juwai Juwai Asia Market updates!