You've successfully copied this link.
Learn Chinese: Mooncakes and the Mid-Autumn Festival
By Juwai, 13 September 2016

Did you know? The Mid-Autumn Festival – known as 'Zhōng QiÅ« Jié' (中秋节) in Chinese – is also commonly referred to as the Mooncake Festival by some
One of the most important Chinese festivals that celebrate family reunion and unity, the Mid-Autumn Festival is when family and friends will gather from near and afar for a reunion dinner and worship the autumn full moon, as well as give thanks for their successful harvest on this auspicious occasion.1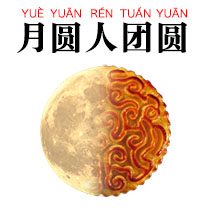 Chinese believe the full moon symbolises completeness, harmony, and family unity – and the Mid-Autumn full moon traditionally appears bigger and brighter on this night due to its closer proximity to earth.
This is why mooncakes – or "Yuè BÄ­ng" (月饼) – are a timeless and popular custom with Chinese. With its round shape to emulate the full moon, traditional mooncakes are the embodiment of family togetherness.
Even the salted egg yolk embedded in the center of the mooncake is said to represent the Mid-Autumn full moon, due to its similar reddish-orange color.
What are mooncakes?
Traditionally, mooncakes consist of a doughy pastry skin encasing one (or up to four!) salted egg yolk(s) secreted within a filling of lotus seed paste or red bean paste.
That said, there are numerous variations across China, reflecting the diverse tastes and cuisines that spans across the vast land of the Middle Kingdom. For example, mooncakes popular in Guangdong province can feature a savoury version instead, which combines melon seed paste, ham, chicken, roast pork, and mushrooms.
Mooncakes nowadays are also changing to reflect the many changes occurring in China's consumer base, particularly as Chinese tastes evolve to incorporate cuisines from all over the world. New twists on the traditional mooncake today include honey grapefruit3, peanut butter snowskin, pink jelly dragonfruit4, and Haagen-Dazs ice-cream flavoured mooncakes.5
Nurture your guanxi with mooncakes
Today, beyond the familial custom of eating mooncakes while moon gazing, mooncakes also play a vital role in cultivating guanxi (relationships).
A trademark Chinese tradition, on the days preceding the festival, is to give mooncake gifts as an expression of well wishes to friends, family, and clients.
In fact, many Chinese businesses will also place large orders of mooncakes to give as gifts to customers and employees. And with 290 registered producers in Maoming – China's mooncake capital in Guangdong province – mooncakes are a big business indeed in China, which was worth a whopping Â¥2 billion last year alone.2
Mooncakes are becoming ever more popular internationally as well, thanks to scores of Chinese who now live or study overseas. Notable cities offering mooncake businesses include New York6, Los Angeles7, London8, Paris9, and Sydney10 – all catering to not just the growing Chinese communities at their doorsteps, but also the increasing amount of tourists from China visiting these travel hotspots.
Leverage the Mid-Autumn and Golden Week combo
Held on the 15th day of the eighth month in the Lunar calendar, the Mid-Autumn Festival usually falls around late September to early October, which sometimes coincides with China's National Day Golden Week.
This combined holiday period makes it a golden opportunity for developers and agents – both local and international – to capitalise on and to present thousands of new properties to the lucrative Chinese market. After all, for many Chinese, this much-anticipated period is not only a perfect time for travelling, but also an ideal time to property hunt at the same time – especially while abroad.
Moreover, with foreign property looking ever more attractive to Chinese buyers – as well as more travel routes out of China than ever before – it's not far-fetched to predict that many more Chinese tourists will be heading overseas in the coming weeks.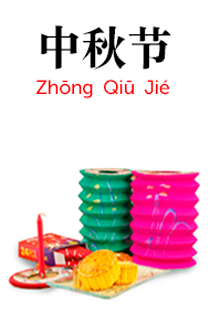 As such, stocking up on mooncakes makes for a great way for you to build rapport and connect with the increasing number of Chinese tourists and property buyers, whom we expect will be out in force this year.
Considering Golden Week is one of the busiest and most fruitful seasons to market to Chinese buyers, the payoff from small details like a mooncake gift could be huge, and is well worth a try.
That said, we wish you best of luck this Mid-Autumn Festival and Golden Week, and leave you with 5 must-know tips to capitalise on Golden Week, as well as two parting Mid-Autumn Festival wishes to impress your Chinese buyer with:
"Zhōng QiÅ« Jié Kuài Lè!" (中秋节快乐) – which means 'Happy Mid-Autumn Festival' – and "Yuè Yuān Rén Tuán Yuán" (月圆人团圆), which directly translates to "Round (full) moon, people come together and reunite."
Sources: 1. Wikipedia: Mooncake; 2. Maomingwang: 茂名月饼生产企业数量居全国首位; 3. Tatler: Top 5 unique mooncakes for 2014; 4. Mode: Non-traditional moon cakes to celebrate the Chinese New Year; 5. HKPTU: Haagen-Dazs ice-cream mooncakes; 6. Peninsula: New York; 7. KG Bakery: Mooncakes; 8. Royal China: In-house mooncakes; 9. Pierre Herme: Mooncakes Coffret Rouge; 10. Noodlies: Sydney's best mooncake outlets
Liked this article? Sign up for free to get Juwai Juwai Asia Market updates!