You've successfully copied this link.
Millennial property buyers all set to make an impact on real estate industry
By Juwai, 01 September 2020

Despite widespread uncertainty in the wake of the Coronavirus pandemic, many millennials still want to buy a property and are ready to stamp their mark on the real estate industry
Tech-savvy younger generations may soon be creating a vital impact on the real estate sector making themselves valuable players in the industry, if they haven't already done so. After years of resisting buying property, millennials are pinning their hopes on real estate to build long-term wealth. Illustrating this (though not representing millennials worldwide) is data from a recent Bankrate Financial Security Survey which showed that 36 per cent of American millennials preferred real estate as a long-term investment, choosing it over the stock market, cash investments, and cryptocurrency, when asked how they would prefer to invest money they wouldn't need for 10 years.1
Who are the millennials?
Millennials, also known as Generation Y, include anyone born between 1981 and 1996. According to Statista, 70 per cent of the global workforce will be shared equally by Generation X (born between 1965 to 1980 ) and Generation Y by 2020, with forecasts suggesting that Generation Z (born between 1996 and 2015) will make up nearly a quarter of the workforce as they start to enter adulthood.2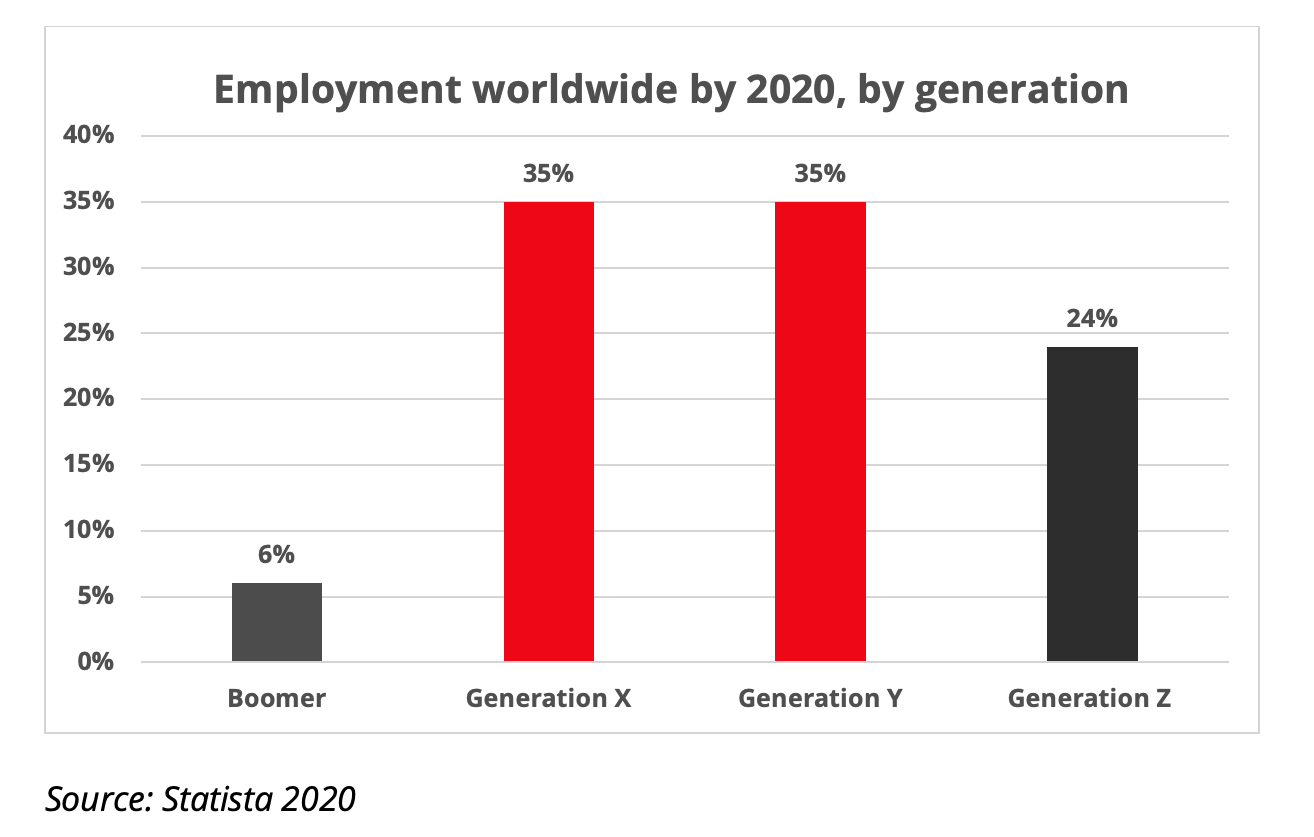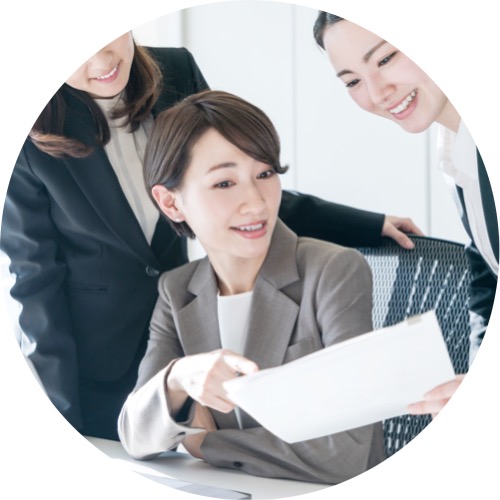 Millennials are digital natives who grew up surrounded by the internet, personal computers, smartphones, and so on. Because of this, they are very tech savvy, and tend to conduct many of their daily activities online and embrace technology wholeheartedly.
In Asia Pacific, millennials are a mixed diverse bunch, particularly between those raised in Asian culture and those raised in western culture such as Australia. However, they all share some similar socio-economic characteristics.
Turning 39 this year, the oldest millennials are well into adulthood and most are fully employed in a middle-income job, are financially prudent and more than half of are saving money to eventually afford owning their own home or buy a second one domestically or internationally. Pent up demand for real estate has been stoked by the virus crisis and despite soaring unemployment, white-collar employees — many of whom are still getting paychecks - are still optimistic about their long-term futures.
But when it comes to home purchasing, millennials are latecomers compared to previous generations. While research suggests millennials may be more interested in purchasing homes than their parents, they are slower to buy due to inadequate income which makes it difficult to save for a down payment. Wages have been quite stagnant, on average, over the last 15 years, all while the cost of living, education and housing has skyrocketed. Asian millennials are better off as they tend to get a helping hand from parents eager to make sure that their children have a roof over their heads.
But there is also a category of high-net-worth (HNW) millennials from second generation business families or successful startup entrepreneurs who have made a fortune and can now afford to buy properties worldwide.
Asian millennials are a new force to be reckoned with
China currently has about 400 million millennials.3 They are one of the largest emerging consumer groups in China and their growing influence is already driving new trends in real estate markets across the region, making it essential for realtors to gain a thorough understanding of their behaviours, requirements and priorities.
While young people around the world are struggling to get on the property ladder, a 2017;HSBC study found that 70 per cent of Chinese millennials have achieved the milestone. While China came out top of the pack, Mexico was next with 46 per cent of millennials owning property, followed by France with 41 per cent.4
Growing up during a period of high-paced economic growth and prosperity, China's millennials is a generation of "super consumers". They tend to be more affluent, tech and digitally savvy, and open to new experiences. They are among younger Chinese flocking to specialist online platforms to buy international real estate.
In the Asia Pacific region, millennials comprise one-fourth of the workforce and are a rapidly growing source of spending power. According to recent study done in India by Mastercard with Kantar Consulting, there are over one billion millennials in Asia Pacific, of which a third are in India. India's millennials form 30 per cent of the country's population and contribute 38 per cent to the nation's total gross income.5
The population of ultra high-net-worth individuals (HNWIs) in India, according to forecasts, will climb by 73 per cent. By then Asia will have passed Europe in total population of ultra HNWIs and will only be second in the world after North America.
And notably, Asian nations and especially China are among the first to have emerged from Coronavirus related restrictions and a Bloomberg report in June 2020 said, "China appears set to eclipse the US to become the world' biggest economy within the decade as it powers out of its coronavirus slump." 6
If all goes as predicted, realtors better get ready to receive Asia's HNW millennials who will be scouring the globe for real estate investments.
Where are millennials buying overseas?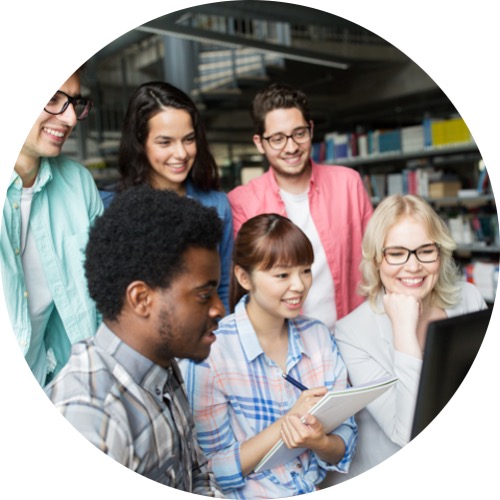 Most high-net-worth buyers have been educated overseas and tend to buy their second home abroad - the UK, US, Australia - where they used to study.
However, online portals have recently been reporting surging Chinese buyers' enquiries about Southeast Asia. Southeast Asia is appealing because property prices are cheaper compared to Beijing or Shanghai or other countries in the West. Low prices mean down payments are manageable for buyers navigating China's currency controls, which include a US$50,000 (RM204,375) annual foreign-exchange quota. And countries like Thailand, Indonesia, Malaysia, Vietnam and the Philippines do not place too many restrictions on foreign buyers unlike New Zealand, Canada and Australia.
Online transactions are booming, led by many young investors from China. At Juwai.com, we have noticed a surge in enquiries from Chinese buyers who are young professionals. Our data showed that Thailand was the most popular destination in 2018 for young Chinese buyers searching through our website. Buyers from mainland China and Hong Kong bought about 15,000 new Bangkok apartments, half of all purchases by foreigners in 2018, we estimated.7
How to woo millennials
Unlike previous generations who were buying homes in an entirely different way – finding realtors through personal referrals, ads in newspapers - the millennial generation prefer to go online. Technology through mobile apps has found its way into the home buying process.
Given this, realtors who can leverage technology will have an edge when it comes to capturing this group of generation where 'swiping right' is second nature. Portals that allow potential customers to interact swiftly such as by answering a few questions online and is then matched with a suitable agent to help find them their desired property are popular with millennials. Older generations may find this odd, but it works well for the needs and habits of millennial buyers who have embrace technology and make it a part of their lifestyle.
Moreover, data shows that these young investors have no issue about buying a property "blind" except from images and floor plans shown online. Among buyers, about half purchase without visiting the property, while about 22 per cent buy sight unseen and all online, without phone calls or a face-to-face meeting with an agent, stated an article in Bloomberg.8
Here's some quick takeaways on what realtors could do to attract millennial customers:

Be fast and frictionless
Millennials value fast and seamless transactions, but not at the expense of security.
Harness technology
Millennials see the potential of technology and believe that new fintech innovations can help them be smarter with their money.

Mirror millennial values
Millennials are willing to stand up for their beliefs and choose brands that share their values. Authenticity, social and environmental responsibility are important to them. Developers that take heed of this will be able to draw more millennial property investors.
Sources: 1.2019 Bankrate Survey; 2. Statista: Employment worldwide by 2020, by generation; 2. CBRE: Asian Pacific Millennials: Shaping the future of real estate; 3. HSBC: Six things you may not know about Chinese millennials; 4. BBC: The country where 70% of millennials are homeowners; 5. The Economic Times: How Mastercard plans to win with the millennials; 6. Bloomberg: Why cars, chips and clothes may survive the assault on globalization; 7&8. Bloomberg: Chinese millennials are clicking up a storm buying Asian property online
Liked this article? Sign up for free to get Juwai Juwai Asia Market updates!