You've successfully copied this link.
The 4 countries in Southeast Asia that are most attractive to Chinese cross-border property buyers
By Juwai, 30 September 2020

For the past few years, even though Beijing has tightened control of capital outflow, this has not dampened Chinese property buyers' appetite for cross border real estate investments.
Lately, COVID-19 may have stalled Chinese buyers' activities but China's economic emergence from the pandemic has revived interest again. But this time, many of China's property investors have shifted their attention to real estate markets in Southeast Asia. While demands of cross-border home buyers lie mainly in investment, many are reassessing their priorities. Instead of just concentrating on value-added aspects such as capital appreciation and rental income, they are also driven by factors such as immigration, education and retirement.
By investing in Southeast Asian properties, these investors can also enjoy other additional benefits such as a better living environment, first-class medical care, international educational resources, easier access to realise multinational business expansion, more convenient visa policy and a chance to acquire permanent residency in a foreign country.
Why buy in Southeast Asia?
Cross-border real estate investors with a budget of RMB 1 million (USD147K) to RMB 3 million now account for 67 per cent of the total population in China.
1
These buyers favour Southeast Asian countries where they can own something ranging from RMB 11,382/m2 to RMB 32,104/m2 (depending on which city), according to data from Juwai.com. Fewer taxes and fees related to property purchases and payment methods also make limited-budget investment more conducive.
Properties in Southeast Asian countries also command a high rental yield even though investment threshold is low. Investors can expect a return on investment (ROI) from between four and five per cent. Also, a good majority of Southeast Asian countries allow freehold ownership of both land and dwelling. With rapid urbanisation and development, land prices in these countries can only increase, which in turn, will drive the property prices higher in the future.
The largest age group of Chinese are those between 30 years old to 49 years old and they account for 78 per cent of the total population.2 Majority of them are equipped financially and can now consider buying an overseas home. They have also moved beyond the scope of investment and are looking at intangibles such as education for their children and retirement overseas.
With international schools in China being highly expensive, many Chinese buyers have found a cheaper and yet quality alternative in Southeast Asian countries. The climate and ecological environment in some of these countries are also suitable for own stay, especially for retirees. Coupled with a lower cost of living, more and more Chinese are beginning to migrate to these countries with their family through visa programs such as the SRRV in Thailand.
Another big draw for Southeast Asia is China's "Belt and Road Initiative" which has boosted diplomatic relations. These cross-border partnerships between nations will encourage Chinese nationals to invest in the real estate market in this region.
Top four property destinations to watch in Southeast Asia
#1 Thailand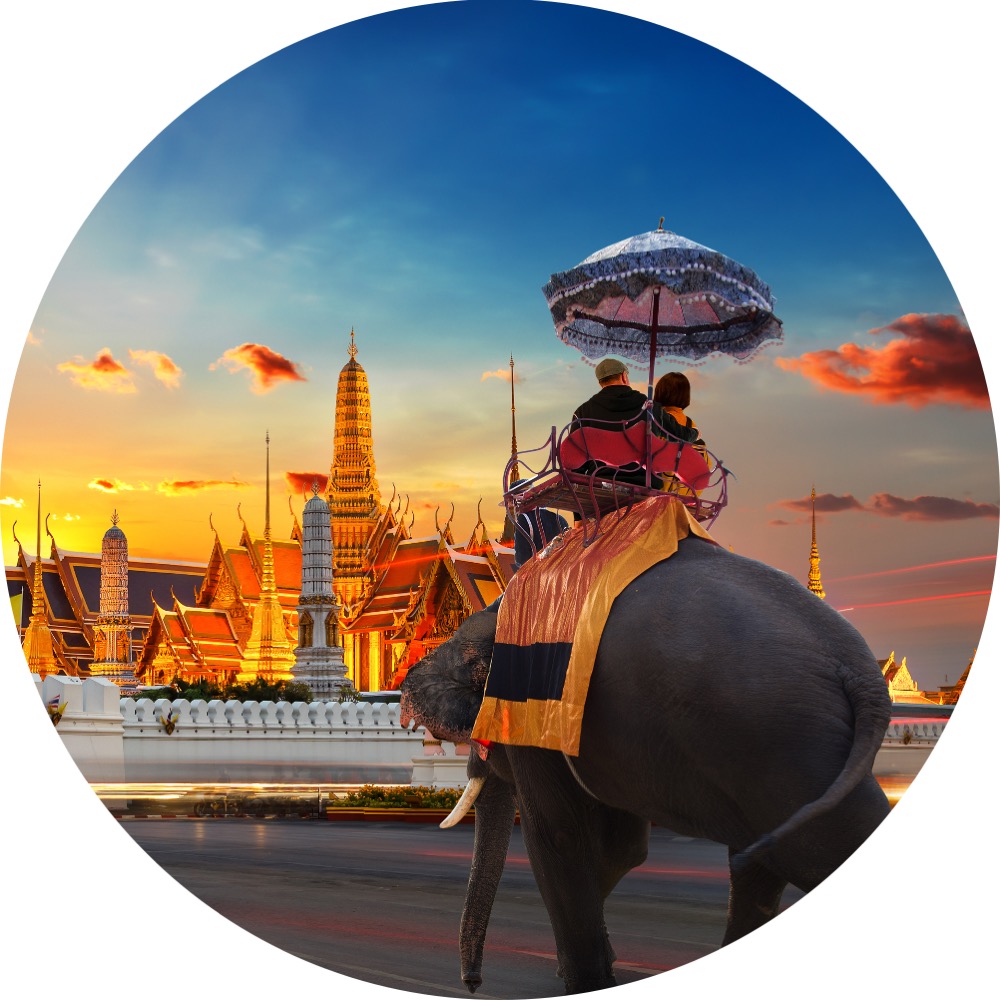 According to Juwai's buyer enquiries, Thailand is still firmly the No.1 in cross-border real estate investment for Chinese buyers besides being the No.1 tourist attraction in the world. So it's probably no coincidence that surging Chinese tourist arrivals occurred at roughly the same time as rising condo prices and transaction volume in the country's capital of Bangkok. Chinese arrivals from January to September in 2019 surpassed 8.52 million, up 1.71 per cent when compared with 8.37 million in the same period in 2018.3 The city is quickly turning into Asia's top destination for Chinese property buyers.
Other factors that make Thailand attractive to Chinese property buyers include the ability to buy freehold property (apartments and condos only as foreigners are not allowed to buy landed properties), lower taxes and fees compared with other markets.
Thailand also appeals because of its geographical proximity to China, well-developed tourism infrastructure, and its culture.
Chinese buyers investing in Thailand largely target the rental market, with prices mainly falling in the low to mid-range bracket, reflecting the enthusiasm of middle-income Chinese for alternative forms of investment. Places into which Chinese property buyers are keen on to invest in are also the most popular with tourists, namely Bangkok, Chiang Mai, Pattaya and Phuket, as properties in these areas are easier to rent out, according to data from Juwai.

#2 Singapore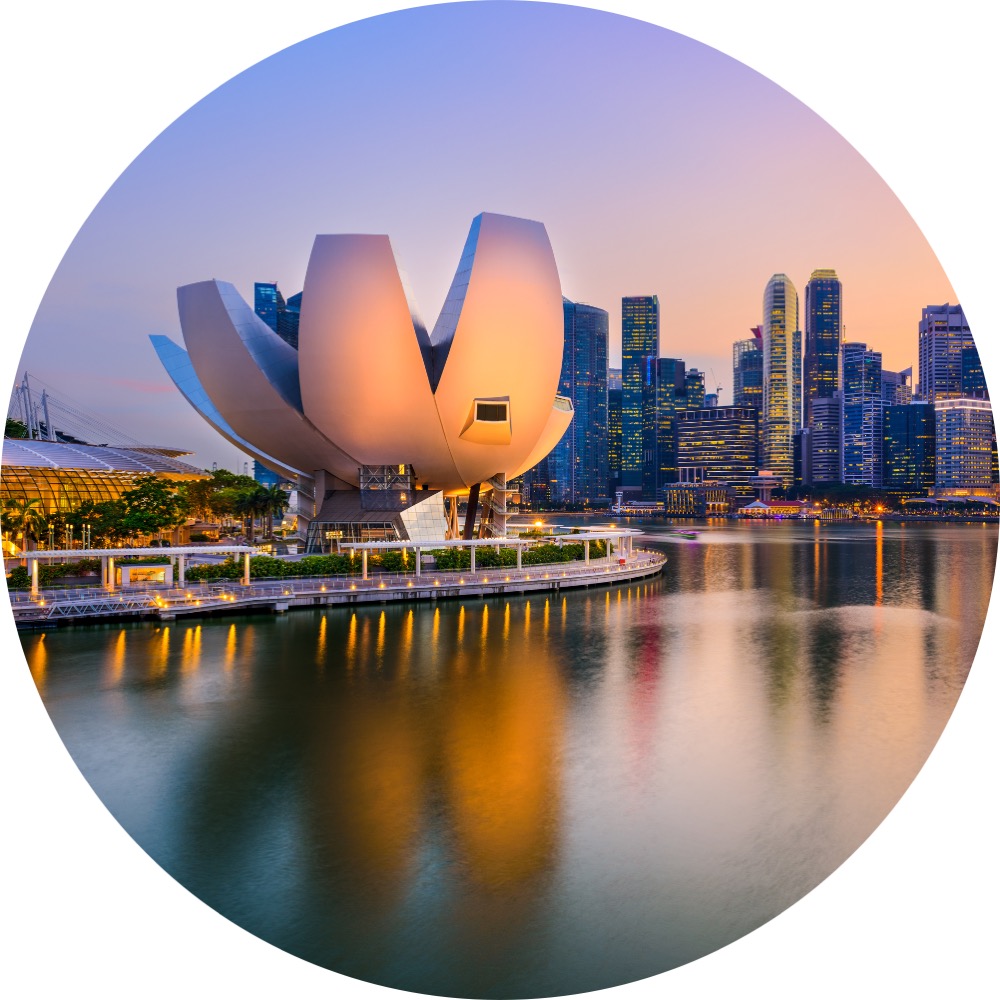 Singapore went through several subpar years. But since having absorbed the office supply glut, sentiment for Singaporean assets has rebounded from its 2017 lows. With vacancies now minimal, confidence has returned. Singapore was also one of the few markets regionally to see a surge in transactions in the first half of 2020, with most activity driven by cross-border capital, especially from Chinese buyers who are turning to luxury real estate to guard their wealth against the weakening yuan and the anticipated inflation. Singapore is viewed as a safe haven because of its stability. It's a more regulated market compared to say Hong Kong.
If one must pay for the quality, Singapore is the right place. Singapore has been ranked the most liveable city for expatriates from other Asian markets for the 15th year running by human resources consultancy ECA International. The latest survey, published in February this year, cited its excellent infrastructure and amenities, low crime rate and a large expat community, which provides access to a social network as attributes.4

Experts say the country will most likely continue to hold the top position in the considerable future because the standards of living promoted by the country are so captivating that people readily pay the highest price for them. Transport, health care, housing, banking, taxes, low level of crime, education, availability of goods, entertainment, and political stability are the criteria countries are usually assessed against. The same criteria are very valuable for expatriates and foreigners looking for a perfect place for a new career leap or to start a new life.
#3 Vietnam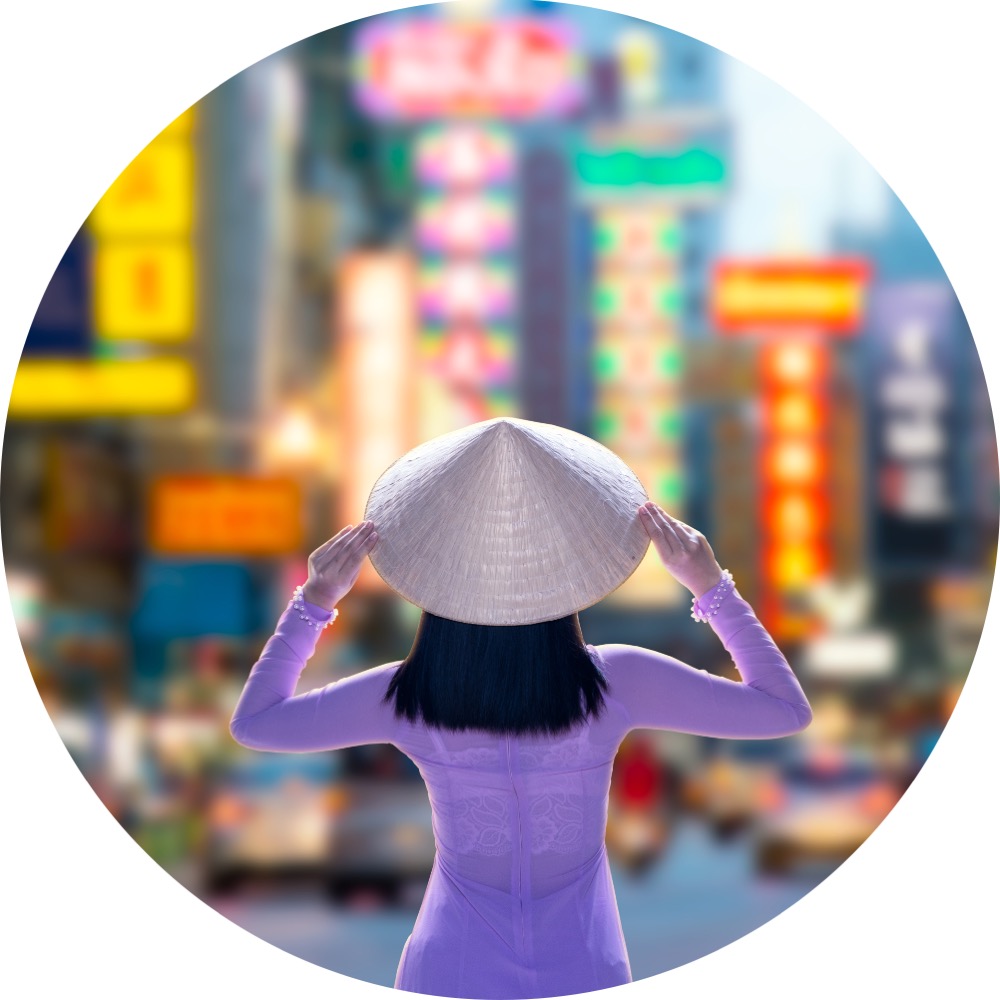 With manufacturers migrating to set up factories in Vietnam as an alternative to China due to the Sino-US trade war, Vietnam is emerging as a good property investment bet. Although the risk is high, experts foresee good investment opportunities.

The country's robust economic growth and its young population were key drivers for international capital. Its processing and manufacturing sector attracted the most foreign direct investment during the first nine months of 2019, recording over USD18 billion and accounting for 69 per cent of total capital.5

The outlook for the Vietnamese housing market is positive due to continued strong economic growth, rapid urbanisation growth, and the construction of several mega projects in major cities. Vietnam's economy grew by 7.0 per cent in 20196, making it one of the fastest growing economies in the world.

On the tourism front, international visitors to Vietnam rose 10.8 per cent to 12.9million during 20197 with tourists from China, South Korea and Japan leading the charge. And while home prices are rising. Vietnamese markets are still relatively cheap compared to other Asian markets like Hong Kong and Singapore – a factor that is sure to keep it on buyers' radars for some time to come.
#4 Malaysia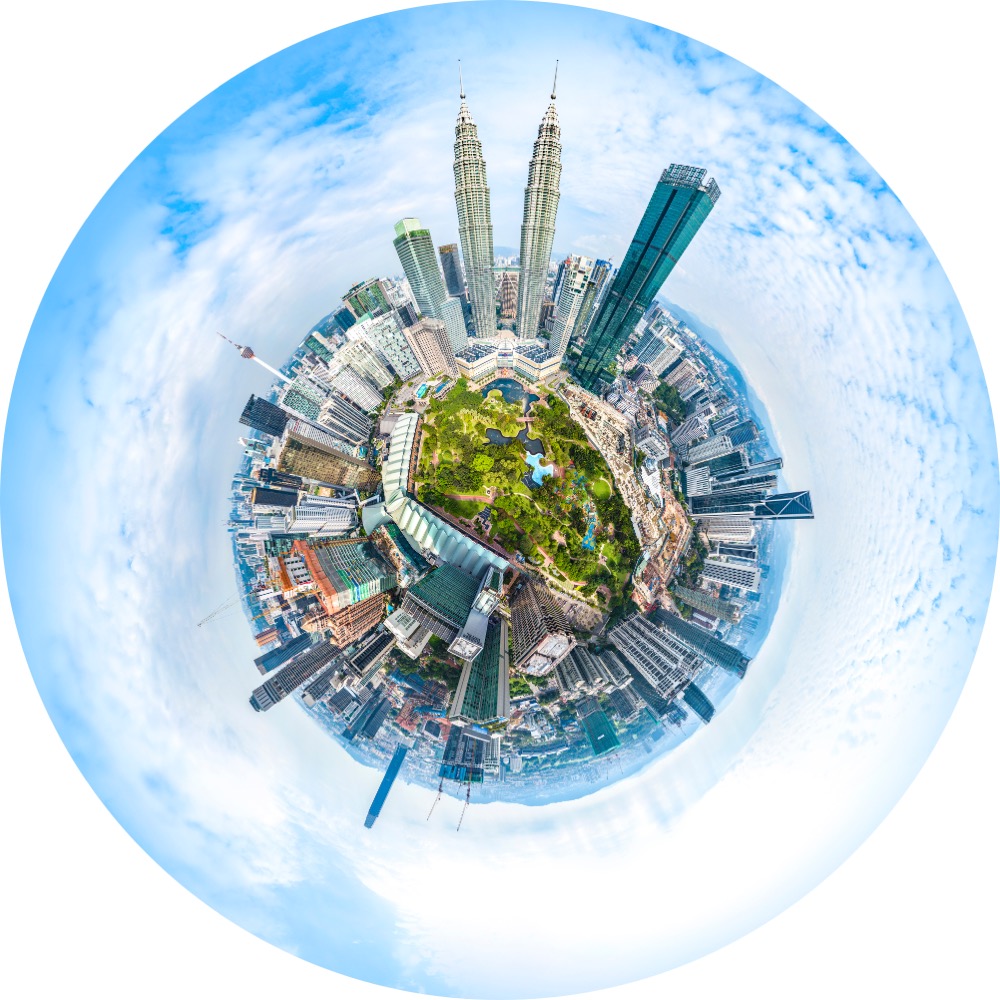 Malaysia is arguably the region's most open and competitively priced real estate market. Foreigners can own freehold houses here, making it Southeast Asia's only country where non-locals can legally buy land under their own name. Malaysia is also ASEAN's third-richest nation right after Singapore and Brunei. A luxury condo right in the centre of Kuala Lumpur cost around USD4,000/m2 only.8

Malaysia has long been a favourite investment choice for Chinese buyers because of its affordable standards of living, high quality of life, medical facilities and accessible educational institutions. According to Juwai IQI's report on the top 10 Chinese buyers picks for last year, Malaysia is the world's sixth most preferred destination of Chinese property buyers, based on buyer enquiries,

The Expat Insider 2019 survey9 revealed that expatriates in Malaysia are generally happy with the affordability of life in the country and they found it easy to settle in. Average house price in Malaysia stood at an affordable RM416,993 in 2018, which is considered attractive when compared with other countries in Asia and beyond.

Despite Malaysia's low growth in the second quarter of 2020 due to the Coronavirus pandemic, local and international investors remain optimistic of keeping their investments in the country. Confidence of the business community and investors have been strengthened by the government's success in tacking Covid-19. World Bank's forecast of 6.3 per cent to 7.5 per cent growth in GDP for 202110 also contributed to the positive sentiment of investors towards the country.

As such, the Malaysian real estate industry expects a strong market recovery in 2022, while forecasting national price growth of 10.6 per cent through the third quarter of 2022, despite a -4.8per cent fall over the next 12 months, according to Juwai IQI's new Property Survey and Index Q3 2020.
Sources: 1. Bangkok Post: Why Southeast Asian real estate markets remain attractive to Chinese investors; 2. Statista: Population distribution in China in 2018, by five-year age group; 3.TTRW: China tops Thailand travel table 4. The Straits Times: Singapore ranked most liveable city for Asian expats for 15th year; 5. APAP Real Estate: Why overseas investors are moving into Vietnam's luxury apartment market; 6.Australian Government DFAT: Vietnam; 7. Invest Asia: 5 Best Cities in Asia to Buy Real Estate; 8. Expat Insider 2019: The World through expat eyes; 9. Property Guru: Investor Sentiment Towards Malaysia Remains Positive
Liked this article? Sign up for free to get Juwai Juwai Asia Market updates!