You've successfully copied this link.
The 8 most expensive properties for foreign buyers on Juwai.com
By Juwai, 04 September 2020

Many wealthy home buyers laid low in 2019 as economic uncertainties turned some cities into risky propositions. However, in 2020, there are active buying of luxurious properties around the world again as home prices in relatively safe areas fall into bargain territory even as the pandemic crisis continues.
Political and economic climate are still in a state of flux, exacerbated by trade wars and geopolitical tensions around the world. And taxes on the rich imposed by cities such as Vancouver, London and New York will continue to weigh on sales. But as the stock market steadies and countries begin to reopen, confidence is returning and for ultra-high-net-worth property investors, it's time to act.
And since we are talking about luxury properties, here is a look at eight mega homes that are on the market for those with much more than a few millions to spare.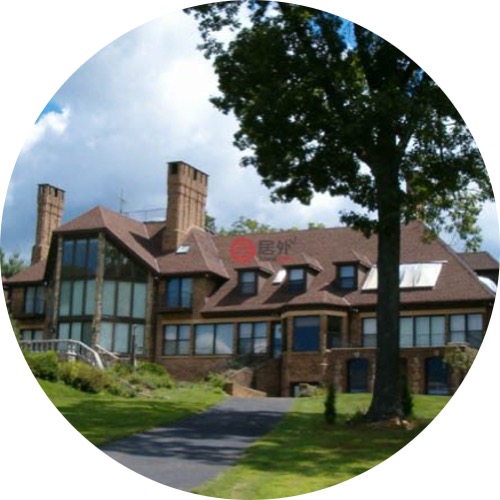 This mansion, strategically built on top of a 30-metre mountain in Warrenton, Virginia, to capture panoramic views of its surroundings is only an hour's drive away from Washington DC. Covering 75 acres, it includes nine bedrooms and 11 bathrooms. Think Tony Stark's cinematic home in Marvel Studios' Iron Man movies.
Warrenton is part of Fauquier County in Virginia with a population of around 10,000 where life has a suburbia feel. Parks are aplenty as well as some prominent public schools here. Warrenton and its surrounding neighbourhoods are the epicentre of Virginia's horse industry, where scenic horse trails, elite competitions, thrilling races, hunts and the Chincoteague ponies have established the state as one of the best destinations for equine activities and events.
The well-known Airlie Conference Center is five kilometres north of Warrenton, and the historic Vint Hill Farms military facility is 15 kilometres east. When it comes to the best places to live in the US, Virginia is a top contender. The state is known for its scenic natural landscape, temperate climate, vast cultural diversity and more. Virginia has the 11th highest per-capita income in America. Residents say Virginia is a place for lovers of life.
Priced at approximately USD22.5 million, agents say this property's hilltop location makes it an excellent investment compared to similar hilltop plots near Los Angeles which are asking for around USD1 billion.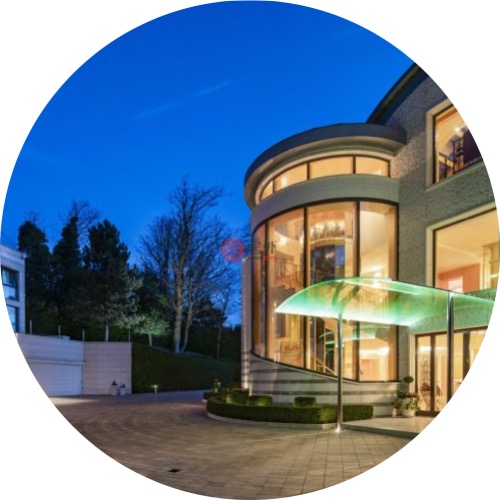 This 10-bedroom three-storey residence boasts a premium address at 6 Merton Lane in London in the heart of Highgate. It is a custom-built family home styled like a contemporary mansion covering two acres and includes all the amenities and facilities that befit the lifestyle of the rich and famous. The top floor overlooks the garden and grassy grounds of Hampstead Heath.
Addresses don't come more coveted than Highgate which is a quick chauffeur-ride northeast of London and home to many celebrities including supermodel Kate Moss, actor Jude Law and rocker Rod Stewart. This peaceful leafy suburban borough boasts large green spaces and fine views and is also close to Wimbledon where the tennis grand slam tournament takes place each year. Families come to live in Highgate for the good schools along with the village atmosphere and the green spaces. Price: Upon request.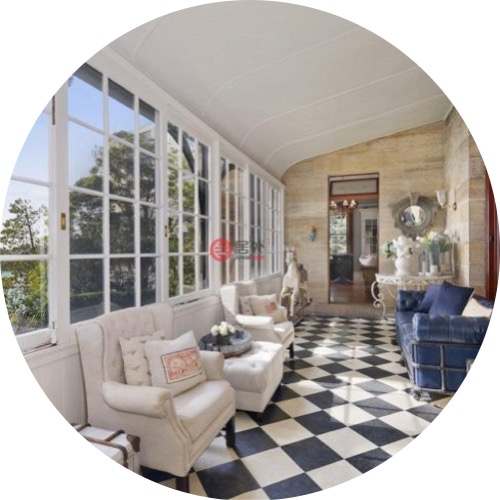 This stately sandstone home called Tresco boasts a rich history dating back to 1868. It maintains it original blue-chip address on the high-end of the Elizabeth Bay Loop through the years even as new developments in Harbour City exploded around it. Elizabeth Bay is a harbourside suburb located just three kilometres east of the Sydney central business district and has always been exclusive area since the early 80s.
Designed by a celebrity architect, Thomas Rowe, Tresco sits in an undulating park-like site of approximately 3,326 square metres and was built for entertaining. In that respect, not much has changed in the past century and a half. Two renovated kitchens make catering for large parties easy, and part of what would have originally been stables has been converted into a large wine cellar.
Other plus points for Tresco is its proximity to restaurants, bars and nightlife at the nearby area of stylish Potts Point. For yachting fanatics, this property also has three deep-water moorings, a private jetty, a boat house and its own ocean pool. Rushcutters Bay and the harbour front beach is also within reach by foot. Realtors say this magnificent residence is a landmark building of early Victorian Italian architecture and allows the owner to own the largest piece of land in Elizabeth Bay. Price: Approximately USD41,337,149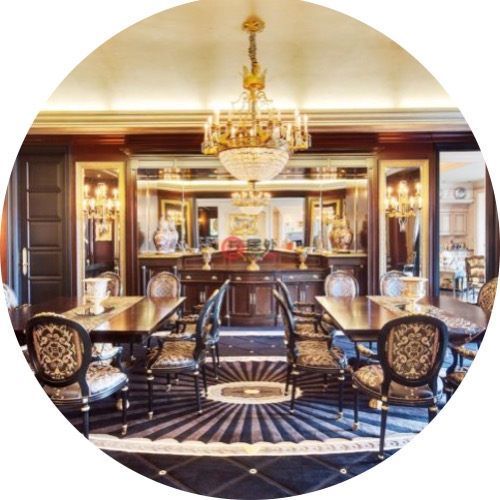 Belmont Estate is the most expensive house for sale in Canada right now and is located near Vancouver's ritzy Point Grey area where Prince Harry and Meghan were reportedly looking at buying a USD 36 million mansion in January.
This three-storey mansion is a collaboration between its owner and famed Vancouver architect Ernest Collins and took more than five years to build. The result is an extravagant 2,044-square-metre residence which sits on 1.28 acres of land in one of the wealthiest residential areas in Vancouver. The house was carefully designed to create the grandeur of its past history.
The luxurious home offers sweeping views over the Burrard Inlet and being perched high above the Spanish Banks, it offers breathtaking vistas of the Strait of Georgia, English Bay, Downtown Vancouver, and the North Shore Mountains and beyond. But perhaps the most impressive part of Belmont Estate is outside of the house; a three-tier Versailles-inspired garden which includes a private orchard. Every spring, the elegant gardens display over 12,000 tulips, hyacinth and daffodils in bloom.
Realtors say the property is iconic to Vancouver and British Columbia and presents a rare opportunity for buyers who have a passion for art and history. Price: Approximately USD63 million.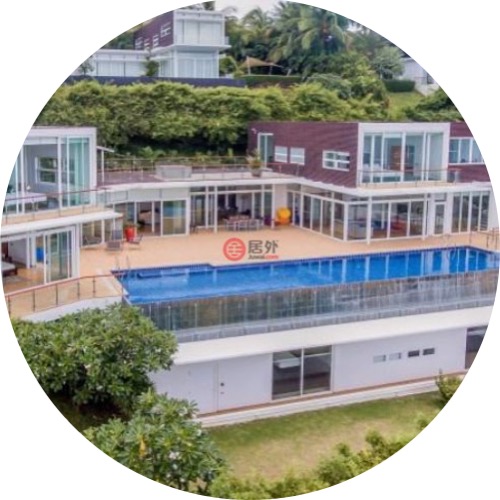 This six-bedroom villa in Phuket, Thailand, covers a land area of 1,600 square metres and every room commands spectacular views of the Andaman Sea. The villa's impressive entrance and Olympic sized pool will take your breath away too. Suitable for corporate retreats, special celebrations and accommodating groups of friends for a getaway, this villa is a home away from home for those who seek a luxurious retreat from the hustle and bustle of city life.
The Pearl of the Andaman, as Phuket is sometimes referred to, is the quintessential tropical isle, where coral reefs grow beneath crystalline waters, and platinum sands give way to dramatic karst topography and verdant green vegetation. Forty eight kilometres long and 21 kilometres wide, 70 per cent of Phuket is covered by mountains that cuts through the island from north to south.
As a resort island, Phuket is fast becoming a tropical playground for the rich and famous in search of tropical island living coupled with great investment. Hong Kong's Allan Zeman, who is regarded as the Father of Lang Kwai Fong, and Finnish Formula One star Kimi Raikkonen and other ultra-rich globetrotting billionaires own homes here. The most exclusive areas are located on the west coast, on Nai Thon Beach, Layan Beach, Bang Tao Beach and Kamala Beach, otherwise known as Millionaire's Mile, where Phuket's most expensive properties are located.
In 2018, US News & World Report named Phuket as the 'Second Best Beach in the World', beating Maui, Kauai and Costa Rica in the world standings. To this day, Phuket, hailed as "a little piece of paradise", is also quickly establishing itself as a super-yacht hub of Southeast Asia. Along with its tropical appeal, Phuket's many fine dining restaurants was mentioned in the 2019 Michelin Guide. Price: Approximately USD75,000,000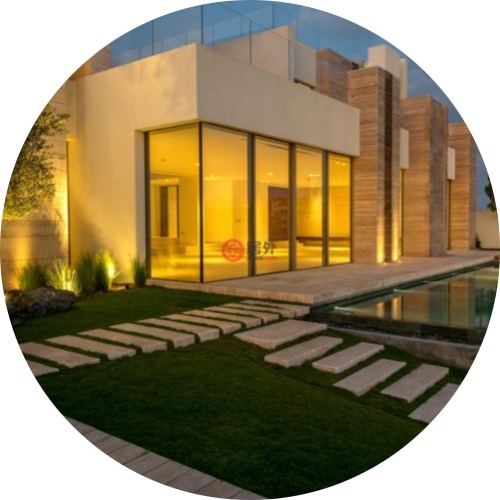 This iconic six-bedroom villa located in one of the dreamiest places in Palm Jumeirah and comes with waterfront views and luxurious contemporary design. This bespoke luxury villa occupies 1,455 square metres with direct access to the beach and offers a lavish seaside living experience.
Palm Jumeirah is often proclaimed as the eighth wonder of the world, a symbol of creativity and ambition. It is an artificial offshore island in Dubai and is the site of private residences and hotels. From the air, the archipelago resembles a stylized palm tree within a circle.
Palm Jumeirah residents live in luxury apartment blocks on the trunk and private gated estates on the fronds of the island. It's also the address of some of Dubai's most exclusive hotels from Anantara's overwater villas to Atlantis's underwater suites where there's a world-class water park and a network of aquariums filled with thousands of species of exotic sea creatures.
A hyper-connected pro-business hub, Dubai is forward-looking city with an in-built ecosystem for accelerated growth. A pioneer in smart city adoption, fourth industrial revolution digital technologies and infrastructure, including 5G mobile internet networks, and connected transport, Dubai is already powered by tomorrow's thinking for a post COVID-19 world. Due to COVID-19, prices on the Palm have fallen to a "bargain" level – a sign for savvy buyers to swoop in. Price: Approximately USD9,527,7634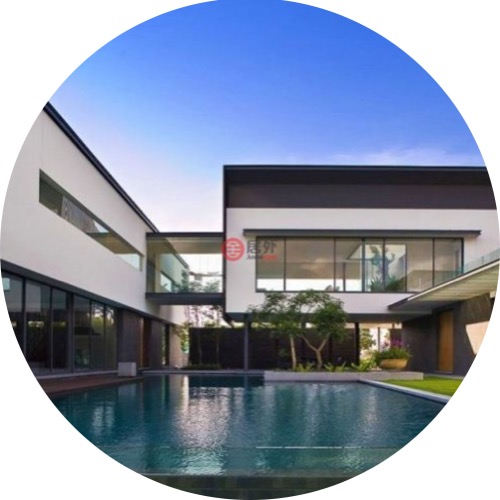 This 1,846-square-metre harbour-view beach house was designed by a famous SCDA architect and built based on the concept of providing an ultra-private oasis near the sea. Located in prestigious Ocean Drive, on the northern side of Sentosa Cove, it has eight bedrooms and is divided into two wings. As befits waterfront living, water is used as a unifying factor in the design of the house. It's contemporary architecture artfully juxtaposes the gorgeous outdoor pool and the sea view beyond it.
Sentosa is where some of Singapore's richest live. Sentosa, meaning "peace" in Malay, offers a combination of sun, sand and beaches and is bordered on all sides by the Straits of Singapore. This island resort off Singapore's southern coast is also home to Universal Studios theme park. Since it's the only place in Singapore where non-Singaporeans can buy landed property, residents are largely made up of foreigners and expatriates.
The epitome of luxury living, Sentosa Cove is an aspirational address for the wealthy. There is plenty of retail and dining options (including a prep school – great for those with kids). Owning an oceanfront real estate in Sentosa has since become a status symbol. If you have a yacht, the marina gives you convenient and immediate access. Price: Approximately USD57,424,651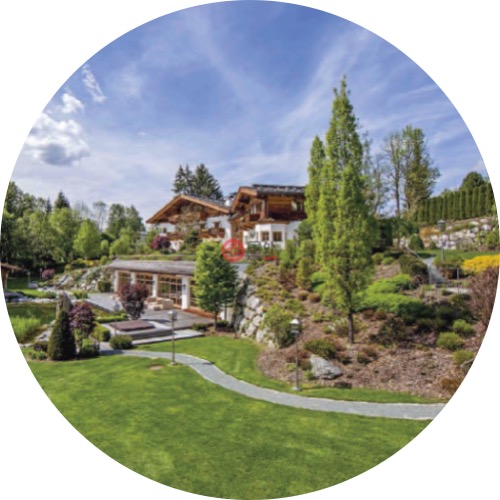 This 12-bedroom property is situated in the holiday area of Kitzbühel, a small historical city east of Innsbruck, the state capital of Tyrol in western Austria. An impeccable high-end residence, it occupies approximately 2,550 square metres with an outdoor area of ​​7,818 square metres. Extremely private and concealed, it is out of sight from outsiders. What sets this property apart is the glorious unobstructed views it offers of the mountains and its surroundings including the Hahnenkamm, Wilder Kaiser and Kitzbüheler Horn.
Kitzbühel is known for attracting wealthy ski fans from both Austria and abroad during its ski season from mid-October to early May. Each year in January, in nearby Hahnenkamm, the most thrilling and challenging ski race on the World Cup calendar takes place, drawing thousands of visitors to Kitzbühel.
Long been synonymous with old-school glamour, Kitzbühel is known for its luxurious hotels, cafés and shops, housed in candy-coloured medieval inns in its picture-perfect Old Town quarter. Everything here is genteel, from the horse-drawn carriages that trots along the cobbled streets to the softly undulating pastures that encircle Kitzbühel. Price approximately USD62,106,935
Liked this article? Sign up for free to get Juwai Juwai Asia Market updates!