You've successfully copied this link.
Japan presents opportunities for Chinese property investors
By Juwai, 17 November 2020
Chinese interest in Japanese housing increases as China recovers from the pandemic.
There's no question that we live in volatile times due to the pandemic and real estate markets around the world couldn't be more speculative. However, in Japan, the property market has consistently focussed on steady cash flow and rental income. And its affordability is making it more accessible to many investors from Asia, especially those from China.
Here's why Japanese real estate is catching Chinese investors' attention.
Low risk, high returns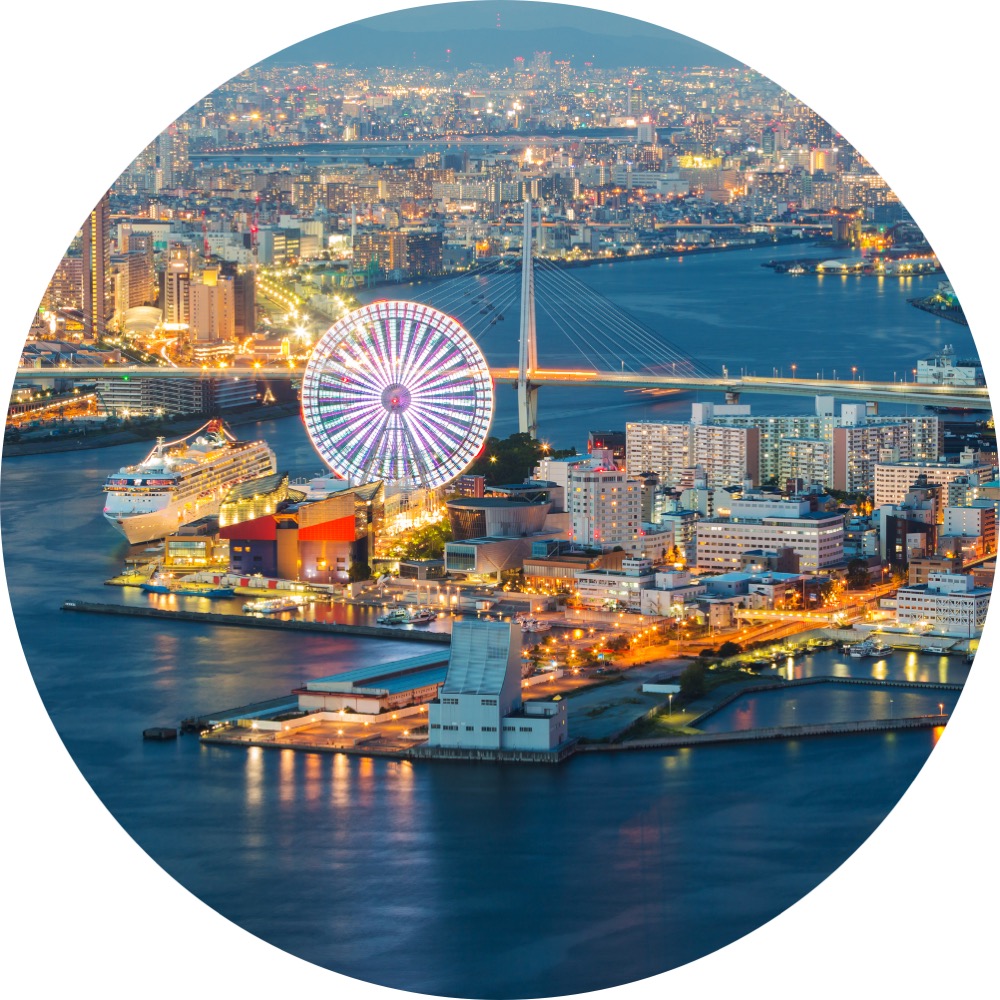 As the current pandemic continues to breed concern among investors, many tend to turn to safe havens where assets generally outperform during periods of uncertainty. Japanese real estate is one such market, a place to ride out the storm. Japan is also among a select few countries in Asia where foreigners can own land and houses.
All investors look for the same thing. The best possible deal with the lowest possible risk. Japan's property market, while experiencing some growth in recent years, mainly in larger metropolitan centres, is by and large not considered to be a speculative one and thus is considered a safe haven alternative.
Low risk means steady occupancy and return on investment (ROI) which Japan's property market continues to generate. Investors turn to Japanese properties for their low price (as low as USD$30K) and high yield (5% to 11% net pre-tax).1 Compared to China's national housing rental market where rental yields average 2.4% while housing prices have increased by 1.6%2, it makes sense to invest in Japan.
Investors that purchase occupied properties, unless they are specifically seeking a vacant property for personal use, can therefore gain immediate rental income. As an additional benefit, those who keep their income in Japan can transfer it when the yen peaks against their currency.
Chinese who enquired about Japanese properties through Juwai's website surged 433.7% from Q1 to Q2 2020. Some 77.1% of enquirers cite investments as their prime motivation while 46.5% say it's for own use. Enquirers were mostly investment-driven individuals and families who were looking for properties selling between USD50K and USD250K (49.9%) and USD250K and USD500K (32.4%).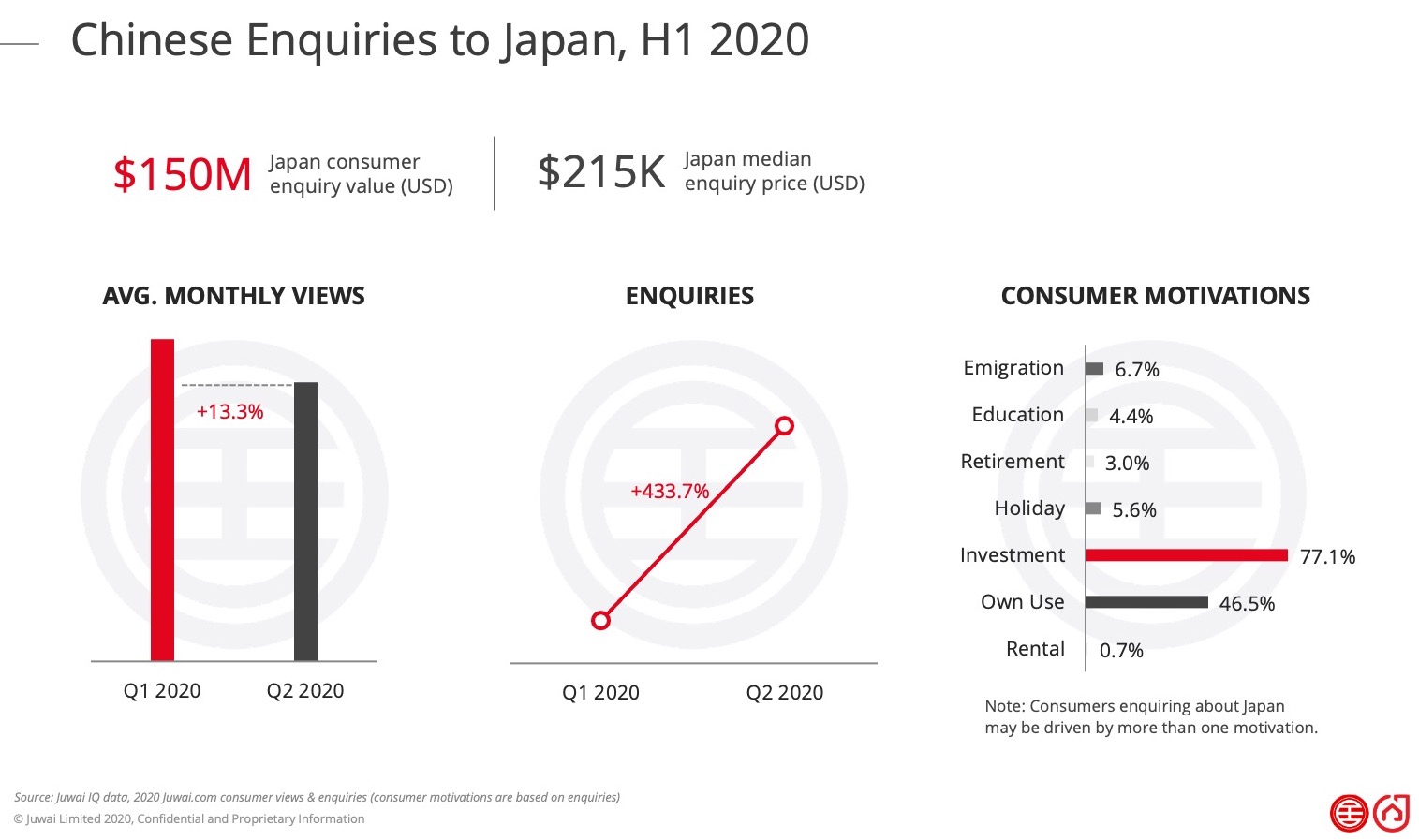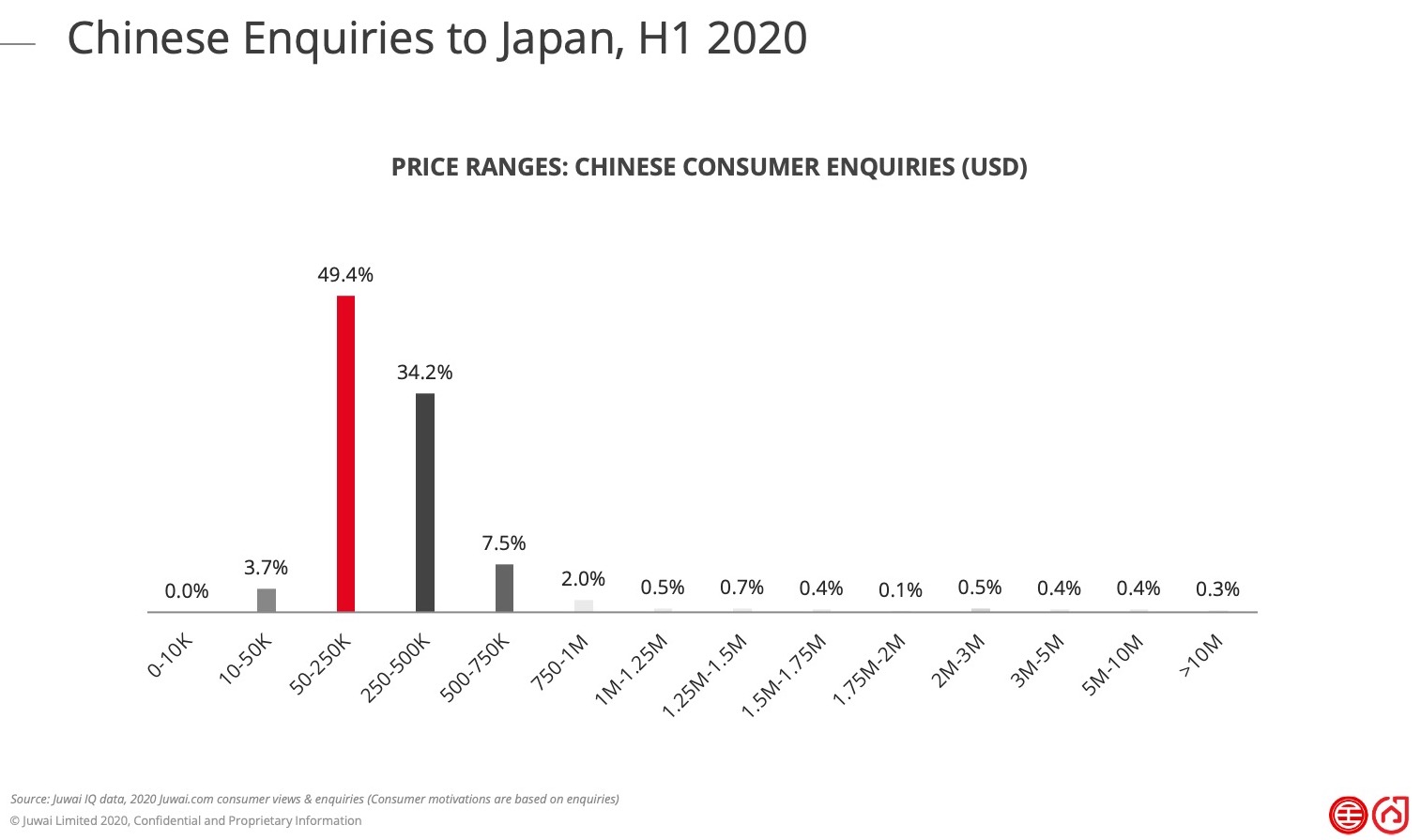 Prices expected to fall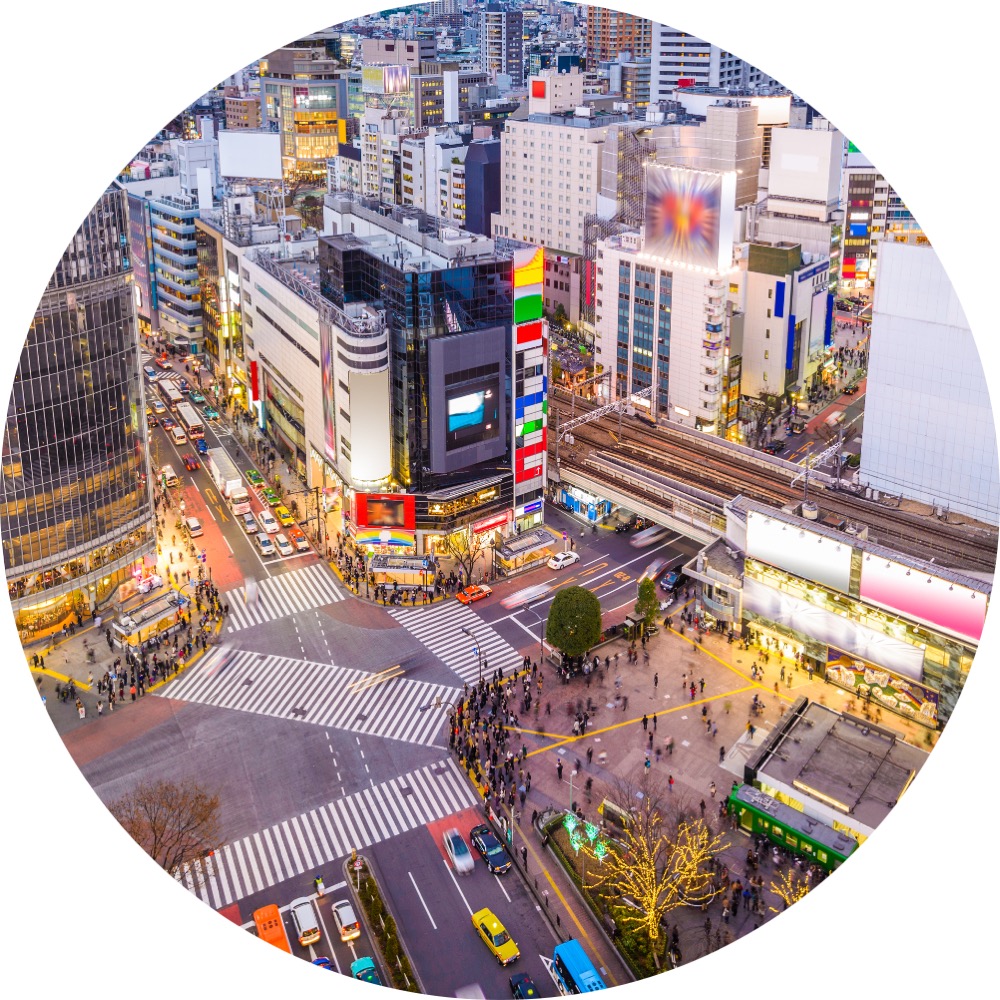 While the world hopes for a swift and effective resolution to the current pandemic, times of crisis often spell increased opportunities as well. This means agents who are trying to attract overseas investors should point out that taking decisive actions during such times could work well for them.
In this case, Japan is expecting a gradual decline in land prices. Land prices in Japan's urban areas have fallen due to stalled transactions in the wake of the coronavirus, a pattern likely to be repeated across the country until next year, according to the quarterly Look land value report issued by the Ministry of Land, Infrastructure, Transport and Tourism in late August this year.3
The quarterly survey looks at land value trends for 100 intensively developed commercial and residential districts near major stations in the metropolitan areas of Tokyo, Osaka and Nagoya and other major cities. Due to the pandemic, the report revealed that out of the 100 commercial and residential districts surveyed, 38 areas saw a decline in value.Eight districts, including famous commercial areas, such as Tokyo's Kabukicho and Osaka's Shinsaibashi and Namba, depreciated in value by 3% to 6%, the first time such steep drops happen since 2011.
As such, housing developers are beginning to acquire high-quality land at cheaper prices to build cheaper condominiums which will enter the market in a year or two and industry watchers say it would be a good time for buyers to consider purchasing these new developments now.
Hence, for prudent, long-term-view oriented investors, this is a good time to make some intelligent offers on properties in key locations.
Impact of COVID-19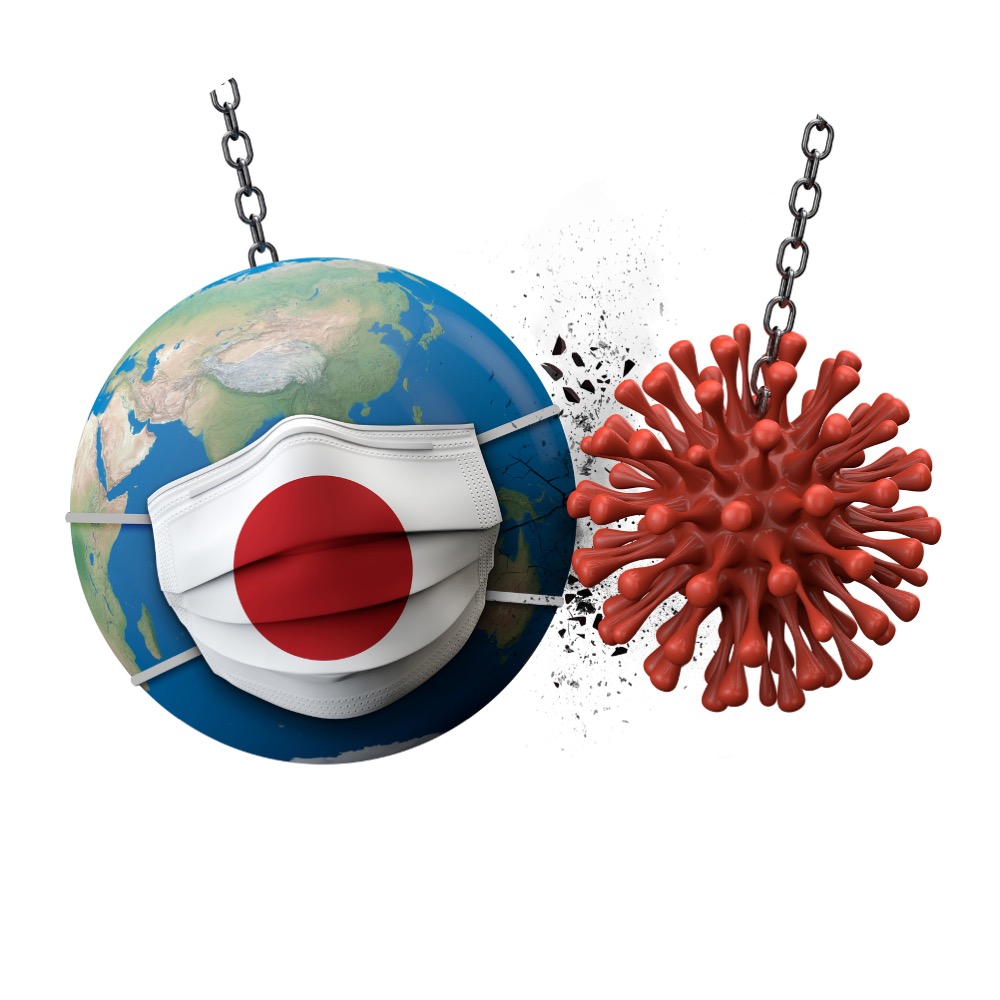 When the coronavirus first broke out in Wuhan, China in December 2019 and subsequently spread like wild-fire, first across Asia, then across the rest of the world, Japan, for a while, was expected to be badly hit especially after news of an infected cruise ship docked off Yokohama, near Tokyo, with hundreds of infected passengers, hit the headlines.
The passengers were eventually denied disembarking and Japan soon managed to flatten the curve of confirmed infection cases due to the Japanese tendency to avoid close physical contact and general cleanliness. This made the country seemed safer when compared to other countries in the region, such as South-Korea at first, and now Europe and the US where the pandemic continues to surge with no end in sight.
As such, investor sentiments about the country's general health security are more favourable.
Buyer's market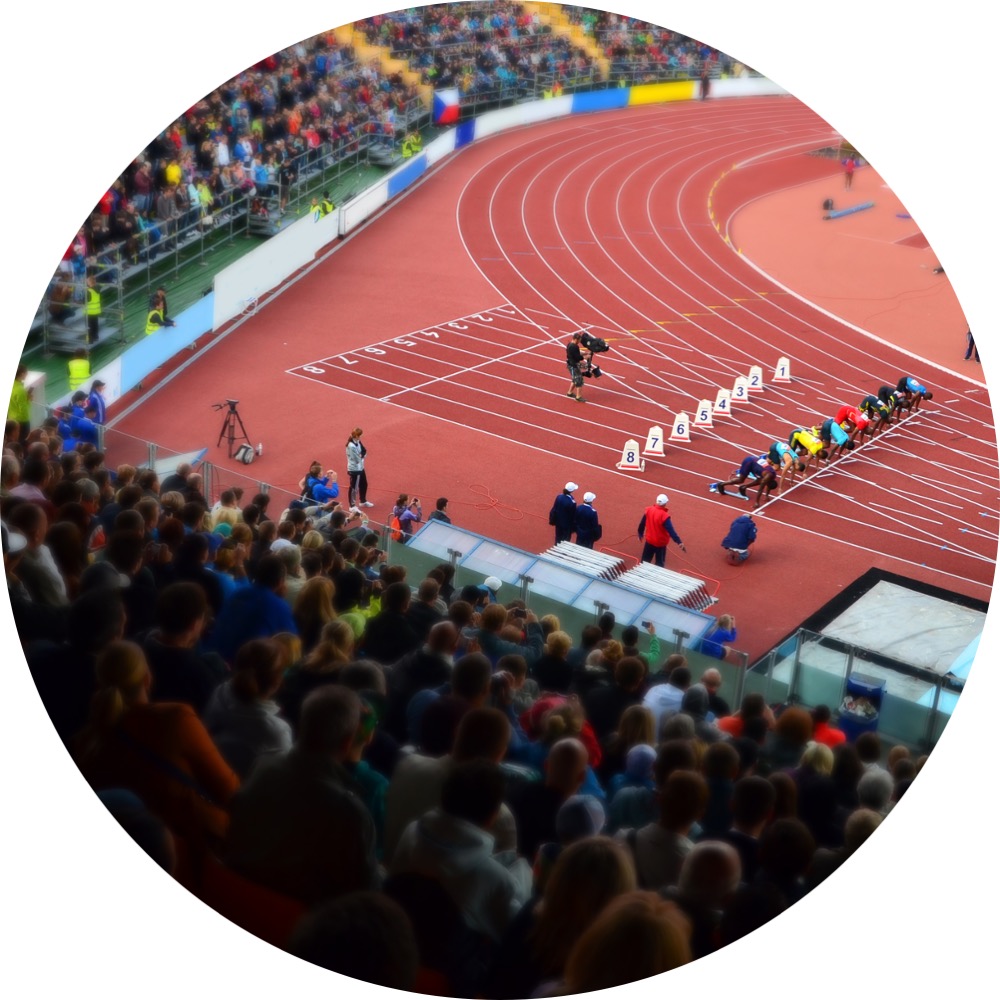 Due to the pandemic, there are plenty of distressed guest accommodation operators who may face foreclosure and perhaps bankruptcy. This provides an opportunity for opportunistic buyers – who can now swoop in to save these sellers and take these distressed properties off their hands for a significantly reduced price in the process.
The same goes owners of non-hospitality related properties in most of Japan's major cities, who have been counting on the 2020 Tokyo Olympics (which have been postponed till 2021) to drive property prices but now fear that another property bubble crash will take hold. These conditions have created the perfect storm for property prices to decrease, say industry watchers. Price discounts which may have been unthinkable a few months ago are now available.
Places investors are looking at
Juwai's data shows that the top 10 cities favoured by Chinese buyers in their respective order are Tokyo, Osaka, Kyoto, Yokohama, Hokkaido, Nagoya, Okinawa, Fukuoka, Kobe and Hakone.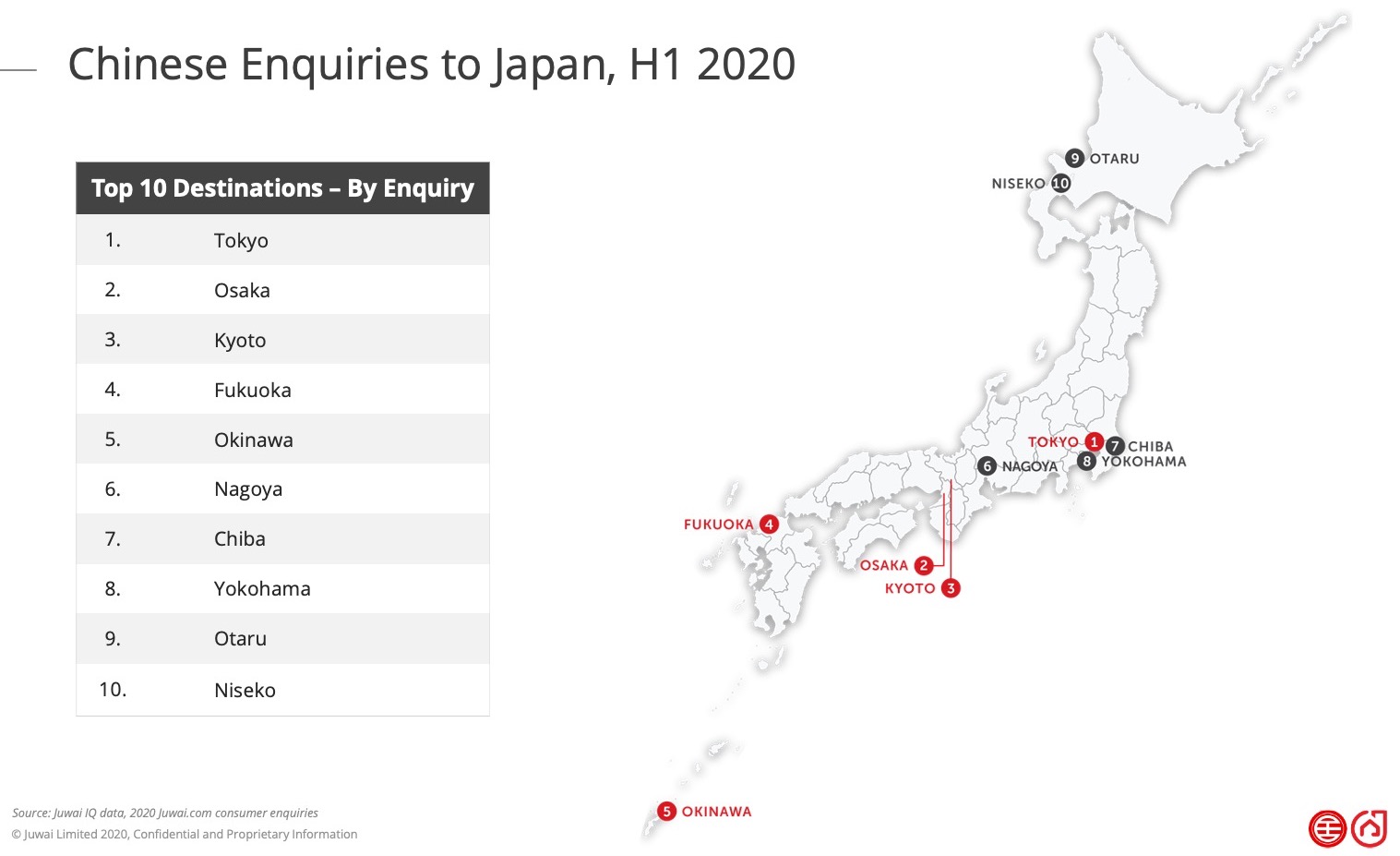 According to Ziv Nakajima Magen of Nippon Tradings International4, Tokyo, Yokohama and Kawasaki have seen prices dropped since February 2020, as a result of the coronavirus outbreak, the subsequent postponement of the Tokyo 2020 Olympics, and lack of inbound tourism.
Kyoto (Japan's second most popular tourist destination after Tokyo) and nearby Osaka (home to Japan's second-biggest international airport), along with Kobe (one of Japan's biggest commercial ports), form Japan's central-western commercial hub have also experienced price drops since the beginning of the pandemic, although to a slightly lesser degree than Tokyo, Yokohama and Kawasaki.
In the north, Hokkaido, an internationally renowned winter destination, took a big hit when in late February, it became the first place in Japan to declare a state of emergency due to Covid-19. Lack of international tourists has led to property price drops as well. Sapporo city, Hokkaido's capital, offers larger units (3-4 bedrooms) at the same yield levels as elsewhere in Japan with 1-2 bedrooms. These larger properties are ideal for families and tend to attract longer tenancies as families tend to stay in one place longer than single tenants
Nagoya, close to Kyoto and Osaka, also attracts tenants. Real estate prices are expected to rise with the upgrade of the bullet train line between Tokyo and Nagoya, which will be the first in Japan to run the "Maglev" magnetic-floating trains.
Fukuoka which has drawn many Tokyo businessmen and company employees since 2011 including Chinese investors, is another promising location.
Chinese students drive property sales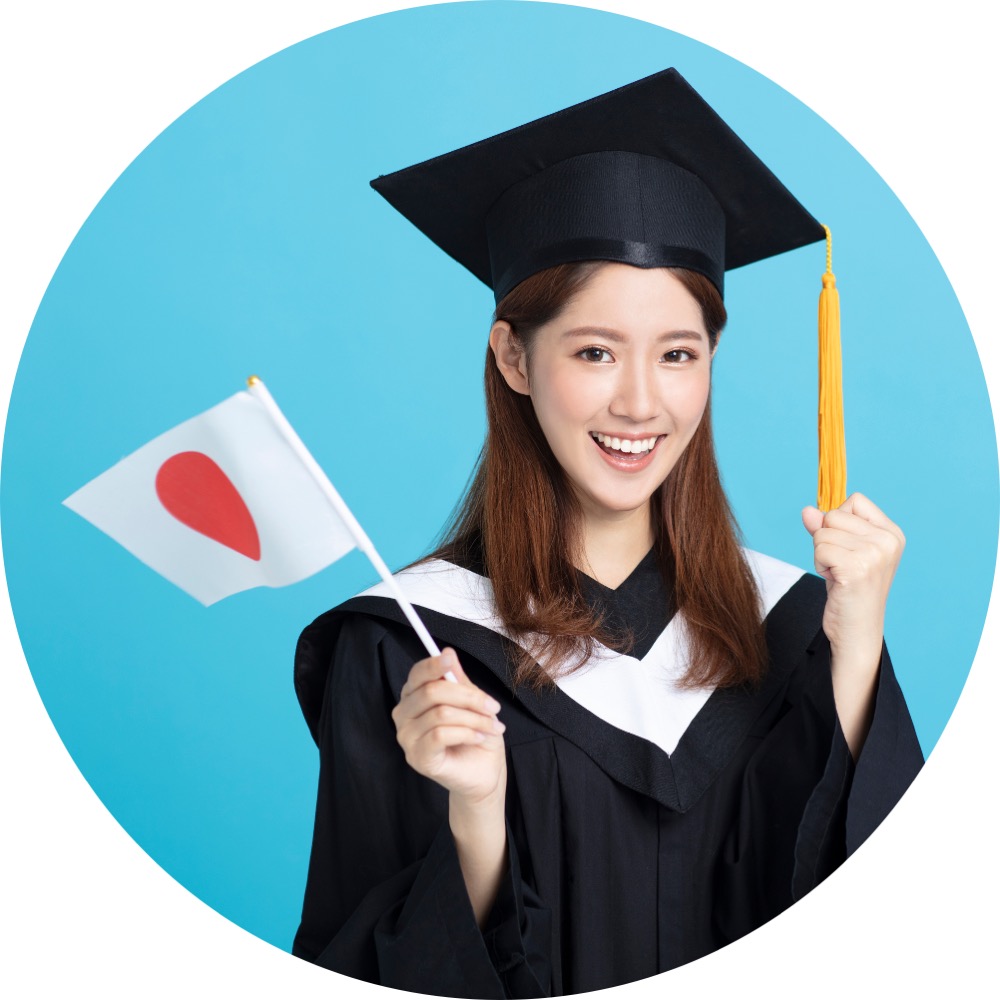 Housing operators believe that the education sector is "resilient" to economic downturns and Japan will still be a popular destination for foreign students with its prestigious colleges and universities. Statistics compiled by the Japan Student Services Organization showed that Chinese students currently represent the largest nationality group at 124,436, or nearly 40%5 of international students, and the government wants to attract more, hoping they will inject much-needed dynamism into Japan's economy.
It is undeniable that the coronavirus outbreak has drastically changed the educational landscape. Although it's still not known when people can freely start travelling again, industry players believe that the health crisis is just a short-term setback. With the current buyers' market and soft pricing, investors can now buy premium residential assets in strategic locations around major universities at reduced prices.
Education plays a key role in Chinese buying Japanese property, albeit not as much as in the US, the UK or Australia. Chinese parents tend to buy properties where their children are studying. And if the children move to another country for graduate school, the family can rent out the unit making it a worthwhile investment.
Sources: 1. Nippon Tradings International: Japan Real Estate News; 2. Xinhua: China's housing rental market remains stable in Q1: report' 3. The Japan Times: How is the novel coronavirus affecting real estate prices in Japan?; 4. RETHINK TOKYO: Japan asset strategy purchase guide 2020; 5 The Japan Times: Japan boosts checks on Chinese students amid fears of campus spying
Liked this article? Sign up for free to get Juwai Juwai Asia Market updates!