You've successfully copied this link.
Year in Review: Juwai Top Stories of 2017
By Juwai, 22 December 2017
As 2017 comes near to an end, we take a glance back at the biggest news and stories that made waves over the past 12 months.
Here are some of our top stories that defined and summed up the year that was 2017:

#1 China tightened its money transfer policy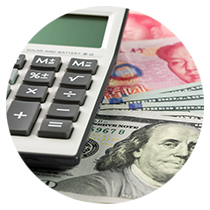 China kicked off 2017 with new restrictions on overseas currency transfers. While citizens in China were already limited to converting up to US$50,000 per person each year, new regulations (effective 1 January 2017) meant that Chinese individuals will now have to declare the intended usage of the yuan being converted as well. Besides that, the new rules prohibited borrowing or lending on behalf of others, and required banks to report transfers exceeding 200,000 yuan (US$29,000) too.1
Here's how Chinese buyers adapted to these new regulations.

#2 China unleashes tightest domestic restrictions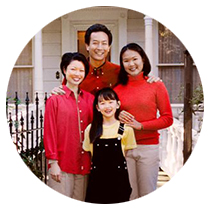 2017 saw the Chinese government imposing some of its strictest cooling measures on its soaring home prices, with Beijing leading the way in March with extensive new measures to curb speculative buying, including a crackdown on mainland homebuyers utilising the 'divorce' loophole to purchase a second home sans the 80% downpayment requirement.2 Shanghai3, Guangzhou4, and 18 other cities followed suit in tightening home buying curbs within days. By September, data from Centaline Property revealed that the number of cities implementing similar cooling measures rose to nearly 30, with analysts predicting that this number could continue rising to more than 50.5
Find out how these domestic restrictions are driving Chinese buyers abroad.

#3 China adopts OECD's Common Reporting Standard (CRS)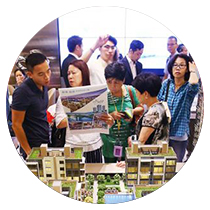 July brought about a new tax-related change when China adopted the OECD's Common Reporting Standard (CRS), which aims to combat cross-border tax evasion by enabling the Chinese authorities to have access to information on non-real estate international investments of Chinese residents. With real estate holdings in certain locations being exempted from the reporting standards of the CRS, wealthy Chinese individuals made moves to shift their assets into overseas property holdings.
Read full story on how the CRS could propel Chinese overseas property demand.

#4 China loosens capital controls for the first time in 2017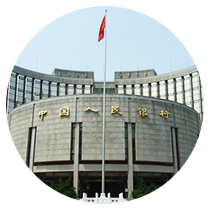 As the yuan currency continued to stabilise in 2017, China's central bank relaxed some of its cross-border capital curbs in September – a first since heightened capital controls were implemented in 2015. In a sign of recovered confidence, the People's Bank of China (PBoC) scrapped two rules – including one that required banks to reserve a 20% deposit on forward sales of foreign exchange – that meant more flexible renminbi exchange rates. Prospects look bright, as further loosening is expected in future, such as the latest news of Shanghai planning to revive the Qualified Domestic Limited Partnership (QDLP) scheme from its late-2015 suspension.6
Discover how this could impact Chinese buyers looking to invest abroad.

#5 President Trump visits Asia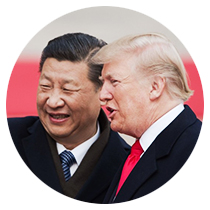 US President Donald Trump's first official tour of Asia was a much-touted affair that saw him visiting Japan, South Korea, China, Vietnam, and The Philippines in early November. While his trip to Japan and South Korea was much scrutinised, it was really Trump's visit to China and his meeting with China President Xi Jinping that had the world riveted over what it could herald for Sino-US relations in the next few years.

#6 New Zealand bans foreign property buyers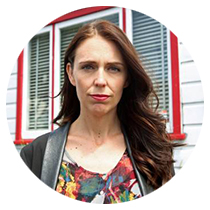 Shortly after taking office in late October, New Zealand's newly-elected Prime Minister Jacinda Ardern stunned the world by announcing an imminent ban on foreign property investors buying existing homes in New Zealand. The proposed 'Overseas Investment Amendment Bill' has just passed its first reading today, and the NZ government hopes to pass the legislation by early 2018, before a possible signing of the Trans-Pacific Partnership (TPP) trade agreement.7
See how Chinese buyers may react, and 4 reasons why New Zealand will still appeal to Chinese.

#7 Toronto follows Vancouver, imposes 15% foreign buyer tax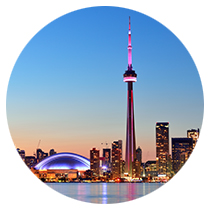 Just less than a year after the provincial government in British Columbia (B.C.) enacted its 15% additional property transfer tax on international real estate buyers in the Metro Vancouver region, Ontario followed suit with a similar legislation. Home to Toronto – one of the top Canadian cities for Chinese buyers – the Ontario government implemented a 15% tax on foreign property investors purchasing homes in Ontario's Greater Golden Horseshoe area, which stretches from the Greater Toronto Area (GTA) and Niagara region to Peterborough.
Check out why Canada continues to draw Chinese buyers despite foreign buyer taxes, how the foreign buyer taxes have benefited Seattle and other nearby cities.

#8 China's outbound tourism booms stronger than ever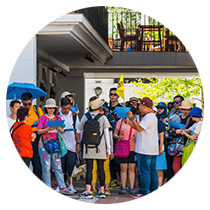 China is still hands down the world's largest, and most profitable, outbound tourism market.8 Last year, 122 million Chinese tourists spent about $261 billion while travelling overseas – equivalent to the total national GDP of Chile. Already, China Outbound Tourism Research Institute (COTRI) has estimated that Chinese outbound travellers will grow 6.3% y-o-y to hit 154 million next year.9 Li & Fung predicts China's outbound tourist population to hit 179 million by 202010, while another forecast from GlobalData expects more than 200 million Chinese tourists to be globetrotting by 2021.11 These forecasts bode well for international agents and developers worldwide, as Chinese outbound tourism has been known to boost Chinese overseas property investment as well.
Learn how you can capitalise China's outbound tourism upsurge with these 11 tips to better market properties to Chinese buyers, especially during Golden Week.

#9 Single's Day rakes in record retail profit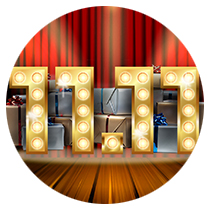 2017 saw Alibaba's Singles' Day – the world's biggest shopping event – reaping a record-breaking $25.4 billion in just 24 hours on 11 November, completely smashing its 2016 takings of $17.8 billion and outselling both Black Friday and Cyber Monday, combined.12 According to Fortune, that's $1.5 billion worth of stuff sold within just 3 minutes13, and this 1-day shopping frenzy clearly indicates how once can leverage the power of online platforms and mobile to tap into the world's largest and fastest-growing consumer market.
Read all about Singles' Day and how you can leverage it.

#10 Fate of EB-5 visa scheme in the US still up in the air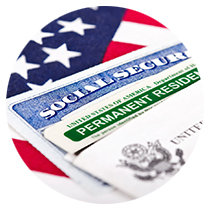 News about the EB-5 investor immigrant scheme's looming changes created much buzz earlier in 2017, resulting in a Chinese rush of EB-5 applications amidst fears that the programme may be phased out in the future. To date, the EB-5 deadline has been extended over and over again, and is currently expected to continue into early 2018 unchanged14, which is a temporary sigh of relief for the Chinese, who currently dominate as the largest group of immigrant investors in the US – 82% of 13,237 EB-5 visas awarded in 2016 went to mainland Chinese applicants alone.15
Find out how much Chinese have invested into the US via EB-5, and why a potential EB-5 demise won't dampen Chinese interest in the US here.
Sources: 1. Better Dwelling: China moves to stop its capital outflow, real estate markets should be worried; 2. SCMP: Beijing imposes fresh home purchase restrictions to close the 'divorce' loophole; 3. SCMP: Shanghai tightens rules on buying second homes to cap soaring property prices; 4. SCMP: Guangzhou, four cities follow Beijing's lead to curb home purchases; 5. China Banking News: Property sales restrictions expected to spread to over 50 Chinese cities; 6. Kitco News: Shanghai to resume issuing quotas for QDLP outbound investment scheme; 7. TVNZ: 1 News Now: Bill banning foreign buyers purchasing Kiwi homes passes first reading; 8. China Daily: China becomes world's largest outbound tourism market; 9. Travel Daily News: COTRI publishes its 2018 forecast of total Chinese outbound tourist arrivals in the Autumn 2017; 10. Li & Fung: Chinese Outbound Tourists— More Diverse, More Sophisticated; 11. Verdict: In 2021 there will be over 200m Chinese tourists travelling the world – and they'll do it through WeChat; 12. CNBC: 'Singles Day' China shopping festival smashes record with $25 billion haul; 13. Fortune: Alibaba just sold $1.5 billion worth of stuff in 3 minutes on Singles' Day; 14. The National Law Review: EB-5 immigrant investor program: Following extension, next decision looms; 15. Geckoboard: EB-5 industry statistics;
Liked this article? Sign up for free to get Juwai Juwai Asia Market updates!